Section W-6E Virtual Conclave
Event Details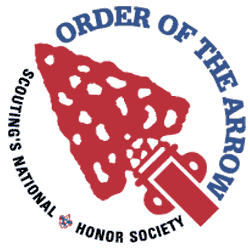 Section W-6E Virtual Conclave
Keep the momentum going with the Section W-6E Virtual Conclave!
Virtual Conclave will be held on Saturday, September 19th and will include loads of fun games, activities, trainings, and workshops! There will also be special prizes and patches for the registered winners of our games and contests.
Registration will only be $10 and will enable you to be a part of our great activities and receive your participant patch that will be mailed to you. Ordeal Candidates are Welcome to Attend!
The event will go live on Saturday, September 19th at 9:00 am MT and will end at 5:00 pm MT; there will be an intermission from 12:00 – 1:00 pm MT for lunch. Presentations and Workshops will be in the morning and fellowship with competitions and games in the afternoon. Attend all or part of the day! In total we will be putting on 7 hours of amazing program!
Be sure and check out our online Trading Post!
https://councilstuff.com/413-oa
The Trading Post will be open to anyone who wants to purchase our fantastic section and conclave merchandise even if you are unable to attend. All orders include shipping and will be mailed after conclave.
Be sure and order our conclave shirt and extra patches. We have a few surprise items you will be sure to want to get. For all our patch enthusiasts we will have a special Gold Sponsor patch and a limited Collector's Edition Patch Set!
One patch is included with each participant registration. Additional Conclave patches are $5.00. Conclave shirts are available for pre-order starting at $18. Below there are colored drawings of the Conclave shirt and Participant patch.
End date for Shirt orders is September 20th
Other Trading Post orders will be taken while supplies last.
All online registration ends September 17th
You will be sent a link on Friday, September 18th.
Cost
$10.00 per participant
CANCELLATION POLICY
No refunds for no shows.
When & Where
Online
Saturday 09-19-2020 9:00 AM MT to 5:00 PM MT
Past