Massawepie Scout Camps - Camp Pioneer
Event Details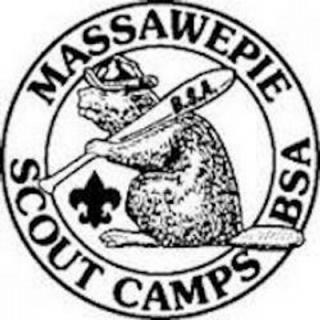 Located on a 3,769 acre parcel in the heart of the Adirondack Mountains of northern New York State, Massawepie Scout Camps combine unique wilderness programs with a traditional Boy Scout summer camp.
Canoe, kayak, or sail on our gorgeous mile-long private lake, hike over 20 miles of well-kept trails, and camp along eight ecologically diverse ponds -- all without ever leaving camp property. Massawepie's location is perfect for programs like mountain biking, outpost camping, and high-adventure experiences for older scouts and Venture Crews. Our highly trained Voyager guides can lead your unit on a 3- or 6-day trek through the Adirondack wilderness -- by foot, canoe, or bike -- as either an independent trip or an extension of your week of Camp.
The Massawepie Scout Camps have been operating continuously since 1952. For in depth historical information, please visit the Massawepie Staff Alumni Association's Massawepie History website.
Be sure to scroll to bottom of this page to download class catalogs, MB Schedule, Health forms and more!
UPCOMING DATES:
2018 Pre-camp meeting will held at the Scout Service Center
Sunday April 8th from 2pm-4pm.
Who should go?
Scoutmasters, Camp leaders, Senior Patrol Leaders,
Topic will include:
Merit Badge registration
Medical Forms
Dietary needs
Swim Check
Sunday Check-in Process
APRIL 11th - Full payment for Early Bird registration
For more information be sure to contact camping@senecawaterways.org or call 585-241-4210
Campsite Matrix
Staff Housing
(capacity: 1 unit, 100 attendees)
Session One
398 GC
72
Session Two
398 GC
43
Session Thre
Session Four
Session Five
Session Six
Blue Mountain - Site 1 (Central)
(capacity: 2 units, 12 attendees)
Session One
888 LC
23
Session Two
240 LH
6017 ITC
15
15
Session Thre
167 SC
100 LC
9
11
Session Four
138 LH
4
Session Five
117 LC
22
Session Six
26 ITC
13
Indian - Site 1 (Central)
(capacity: 2 units, 12 attendees)
Session One
129 TP
12
Session Two
115 LC
3112 LC
20
12
Session Thre
278 LH
521 SC
8
18
Session Four
Session Five
30 SC
257 TAC
8
3
Session Six
599 GNFC
60 GNFC
18
19
Fulton - Site 1 (Hillside)
(capacity: 2 units, 12 attendees)
Session One
Session Two
19 GC
34
Session Thre
19 GC
22
Session Four
31 GC
19
Session Five
31 GC
9
Session Six
Cranberry A - Site 1 (Lake)
(capacity: 2 units, 12 attendees)
Session One
11 LC
12
Session Two
110 BW
40
Session Thre
243 BC
105 TP
6
22
Session Four
122 BC
30
Session Five
341 TP
40
Session Six
40 SC
13
Cranberry B - Site 1 (Lake)
(capacity: 2 units, 12 attendees)
Session One
Session Two
110 BW
178 BC
4174 ITC
4
4
13
Session Thre
32 SC
11
Session Four
8001 TRC
19
Session Five
62 ITC
341 TP
23 TRC
10
3
6
Session Six
332 BC
77 TP
9
10
Forked - Site 1 (Hillside)
(capacity: 2 units, 12 attendees)
Session One
27 LC
11
Session Two
363 BW
22
Session Thre
8 ITC
23
Session Four
130 LH
25
Session Five
39 JSC
44
Session Six
George - Site 1 (Hillside)
(capacity: 2 units, 12 attendees)
Session One
Session Two
1 CRC
507 GNFC
10
13
Session Thre
165 PPC
15
Session Four
58 GNFC
23
Session Five
9 BW
31
Session Six
Horseshoe - Site 1 (Lake)
(capacity: 2 units, 12 attendees)
Session One
457 GNFC
18
Session Two
178 BC
34
Session Thre
5 GNFC
30
Session Four
154 BW
220 BW
260 BW
79 BW
4
11
2
9
Session Five
134 BC
29
Session Six
6 JSC
24
Star - Site 4 (Lake)
(capacity: 2 units, 12 attendees)
Session One
Session Two
Session Thre
82 ITC
34
Session Four
586 LC
18
Session Five
65 LC
11
Session Six
Long - Site 1 (Central)
(capacity: 2 units, 12 attendees)
Session One
162 LC
29
Session Two
10 TP
28
Session Thre
92 LH
32
Session Four
22 LC
34
Session Five
233 BW
23
Session Six
8039 TRC
29
Lows - Site 1 (Hillside)
(capacity: 2 units, 12 attendees)
Session One
Session Two
94 BC
12
Session Thre
113 SC
14
Session Four
209 TP
19
Session Five
26 ITC
39 JSC
14
8
Session Six
Newcomb - Site 4 (Central)
(capacity: 2 units, 12 attendees)
Session One
52 CC
10
Session Two
208 TP
46 LC
33
10
Session Thre
260 BW
215 TP
29
17
Session Four
620 LC
27
Session Five
5 NNJC
48
Session Six
5 NNJC
48
Placid - Site 2 (Hillside)
(capacity: 2 units, 12 attendees)
Session One
Session Two
11 RTC
17
Session Thre
46 MH
11
Session Four
184 GNFC
13
Session Five
724 LC
15
Session Six
Raquette - Site 1 (Central)
(capacity: 2 units, 12 attendees)
Session One
72 BPC
2
Session Two
336 TP
19
Session Thre
416 GNFC
18
Session Four
230 BW
14
Session Five
175 RTC
43 FRC
54 LC
9
17
4
Session Six
58 MC
11
Saranac - Site 1 (Central)
(capacity: 2 units, 12 attendees)
Session One
228 HVC
13
Session Two
207 TP
23
Session Thre
55 RTC
29
Session Four
18 LH
735 LC
23
5
Session Five
108 BW
37 SC
204 TU
15
2
2
Session Six
204 TU
12
Schroon - Site 1 (Lake)
(capacity: 2 units, 12 attendees)
Session One
4024 TRC
11
Session Two
167 TP
35
Session Thre
155 HNE
49
Session Four
350 BC
162 CRC
8 CRC
8
14
13
Session Five
111 LH
27
Session Six
159 BW
37 GC
111 LH
267 LH
12
8
5
6
St. Regis - Site 1 (Hillside)
(capacity: 2 units, 12 attendees)
Session One
Session Two
2 LC
14
Session Thre
183 BW
22
Session Four
113 BW
11
Session Five
Session Six
Star - Site 1 (Lake)
(capacity: 2 units, 12 attendees)
Session One
165 LH
136 TP
12
5
Session Two
312 BW
35
Session Thre
171 TP
325 TP
15
29
Session Four
125 LH
277 LH
24
17
Session Five
163 BW
32
Session Six
1776 SCC
664 GNFC
25
19
Tupper - Site 1 (Central)
(capacity: 2 units, 12 attendees)
Session One
4 BPC
17
Session Two
158 CRC
35 CRC
16
12
Session Thre
61 SC
4054 ITC
11
20
Session Four
356 BW
140 BC
86 LH
2
12
7
Session Five
5 NNJC
578 GNFC
5
10
Session Six
5 NNJC
9
LEGEND
No units or attendees registered for campsite
Green
Campsite is reserved but has room for additional unit(s)
Black Text
Campsite has reached unit or attendee limit
When & Where
Session OneMassawepie Scout Camps
Sunday 07-01-2018 12:00 PM ET to
Saturday 07-07-2018 12:00 PM ET
Past
---
Session TwoMassawepie Scout Camps
Sunday 07-08-2018 12:00 PM ET to
Saturday 07-14-2018 12:00 PM ET
Past
---
Session ThreeMassawepie Scout Camps
Sunday 07-15-2018 12:00 PM ET to
Saturday 07-21-2018 12:00 PM ET
Past
---
Session FourMassawepie Scout Camps
Sunday 07-22-2018 12:00 PM ET to
Saturday 07-28-2018 12:00 PM ET
Past
---
Session FiveMassawepie Scout Camps
Sunday 07-29-2018 12:00 PM ET to
Saturday 08-04-2018 12:00 PM ET
Past
---
Session SixMassawepie Scout Camps
Sunday 08-05-2018 12:00 PM ET to
Saturday 08-11-2018 12:00 PM ET
Past