Event Details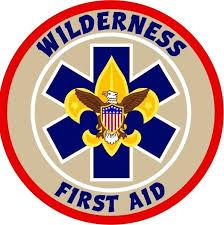 LOCATION: NOTE CHANGE OF LOCATION: Seneca Waterways Council Offices, 2320 Brighton Henrieta Town Line Road, Rochester, NY 14623
HOW MUCH: $120 per person, Early Bird Pricing Available
Do you camp, travel, or work in remote locations where medical care is more than an hour away? Then this Wilderness First Aid course is for you!
In this course, you will learn to understand and manage common medical illnesses and emergencies when more advanced care is not immediately available. The course combines classroom presentations about common wilderness first aid situations with active skills practice and hands-on scenarios. Our hands-on scenarios allow participants to experience emergencies in a realistic setting, and integrate knowledge and skills in a team-based approach with expert guidance and feedback.
Course Details:
The course provides 16 hours of training during the weekend, not including time for meals and breaks. Check-in begins at 7:00 AM on Saturday. The course formally begins at 8:00 AM Saturday and ends at 4:00 PM Sunday.
Participants must participate in all aspects of the course and satisfactorily demonstrate core skills to achieve certification.
Current certification in CPR/AED is required to take this course. Participants must have up to date knowledge of the assessment process taught in CPR AED courses. We therefore cannot accept participants without current CPR AED certification.
The course is open to youth ages 14-17 years old who are recommended by their unit leader. A link to the recommendation form can be found on this page. Youth must be accompanied by supervising adults. Supervising adults are responsible for ensuring that youth participation in the course satisfies all BSA Youth Protection guidelines. Adult who accompany youth are encouraged to take the course. A single adult parent / legal guardian may accompany a youth participant, but other adult accompaniment must be 2-deep. Staff cannot provide the adult to satisfy the 2-deep leadership requirement.
The course fee includes Wilderness First Aid manual and text and meals. With the change in venue to the Council Offices, there will be no overnight for Participants or Staff.
Maximum registration is 25 participants. Registration closes 2 weeks before the course begins to allow us to prepare handouts, order manuals and textbooks, and schedule the optimal number of staff. Refer to the current course brochure for the correct deadlines.
Early registration fee is $95 and the full registration fee is $120. The early registration period closes 6 weeks before the course begins. Refer to the current course brochure for the correct deadlines.
A current course brochure in PDF format can be found on this page.
For questions, contact WFA Course Administrator Dave Finger at geodigits@gmail.com.
This course is co-sponsored by Seneca Waterways Council Boy Scouts of America and the Emergency Care and Safety Institute (ECSI), in association with the American College of Emergency Physicians and the American College of Orthopedic Surgeons.
When & Where
Wilderness First Aid - FallBurt & Chuck August Scout Service Center
Saturday 11-06-2021 7:30 AM ET to
Sunday 11-07-2021 4:00 PM ET
Past