Intro to Outdoor Leadership Skills (IOLS)
Event Details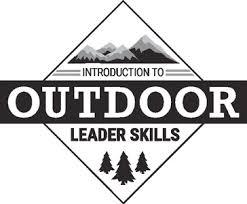 IOLS-B course will be held 04/17/2021 and 04/18/2021 at J. Warren Scouts Camp
REGISTRATION WILL CLOSE: FRIDAY 04/09/2021 AT 6PM
IOLS-A course will be held 05/13/2021 at the Council Service Center (2320 Brighton-Henrietta TL Rd, Rochester NY 14623)
REGISTRATION WILL CLOSE: Wednesday 05/12/2021 AT 5PM
Course Director: Mark Juba - markjuba@gmail.com
Introduction to Outdoor Leader Skills (IOLS) is a hands-on program that gives adult leaders the practical skills to lead Scouts in the out-of-doors. The skills taught will introduce adult Scouts BSA leaders with instruction and practice for teaching the outdoor skills associated with Tenderfoot through First Class ranks. This course is offered either as a single weekend course, or two single-day sessions. We hold this course outdoors to help reinforce the "outdoor" experience that you will bring back to your Scouts and Troop. This is recommended for all registered Scoutmasters, Scouts BSA leaders, Varsity Scout leaders, second-year Webelos leaders, and troop and team committee members, as well as program and training committee chairs. It is required training for Scoutmasters & Asst. Scoutmasters to be registered in their position
Introduction to Outdoor Leaders Skills is broken into two parts.
Part A will be separate (not required to take part B)
Part B is a full day course and is $35 (and taught Outdoors)
*The Saturday April 17 and Sunday April 18th courses are identical. Scouters only need to participate in one of the days to get credit for the course. Because of the Covid – 19 restrictions, the each session will be limited to 12 participants. There will also be no overnight camping for participants.
What to bring to an IOLS course? Participants are required to bring:
Face Mask
Clothing for cold weather and rain (This program will be entirely outdoors)
Parts A&B of the BSA Health form.
Participants should dress according to the weather and time of year, as this course will be held entirely outdoors. Boots and rain gear are required. Hats and gloves are highly recommended. Plan on cold weather. You will be hiking up from the main parking lot to the program area, so please come prepared to hiking in with anything you may need for the training.
When & Where
IOLS (Part B)J. Warren Cutler Scout Reservation
Saturday 04-17-2021 8:00 AM ET to 4:00 PM ET
Past
---
IOLS (Part B)J. Warren Cutler Scout Reservation
Sunday 04-18-2021 8:00 AM ET to 4:00 PM ET
Past
---
IOLS (Part A)Burt & Chuck August Scout Service Center
Thursday 05-13-2021 7:00 PM ET to 9:00 PM ET
Past