Intro to Outdoor Leadership Skills
Event Details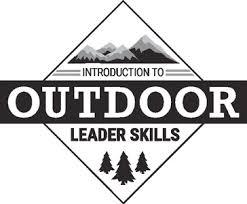 Introduction to Outdoor Leader Skills (IOLS) is a hands-on program that gives adult leaders the practical skills to lead Scouts in the out-of-doors. The skills taught will introduce adult Scout leaders with instruction and practice for teaching the outdoor skills associated with Tenderfoot through First Class ranks. This course is offered either as a single weekend course, or two single-day sessions. We hold this course outdoors to help reinforce the "outdoor" experience that you will bring back to your boys and troop. This recommended for all registered Scoutmasters, Boy Scout leaders, Varsity Scout leaders, second-year Webelos leaders, and troop and team committee members, as well as program and training committee chairs. It is required training for Scoutmasters & Asst. Scoutmasters to be registered in their position
Scouts BSA Leader Training is broken into three easy to digest parts. Some Training events will offer all 3 sections, and some will offer only 1 section. Please be aware of what section and course is being offered before registering.
IOLS Part A is a half day course and is $5 (and taught Indoors)
IOLS Part B is a full day course and is $35 (and taught Outdoors). Register Early and save $5!
Scoutmaster Position Specific Training is a half day course and is FREE! It can also be completed at https://my.scouting.org/ .
When looking to be trained you must take all three parts BUT you can take the parts in any order that works for your schedule. When you complete the last part of your course you should inform the instructor who will submit your name as having completed Introduction to Outdoor Leaders Skills on the training attendance report.
When possible the Council Training Committee will take a weekend and offer all three parts during the weekend.
What to bring to an IOLS course? Participants are required to bring:
Mess kit
Eating utensils
Tent
parts A&B of the BSA Health form.
NOTE: A complete list of what to bring will be provided to all Registered participants
Participants should dress according to the weather and time of year, as this course is largely held outdoors. Boots and rain gear are required. Hats, gloves, insect repellant, sunscreen are highly recommended. Plan on cold weather. Backpacks are not necessary, but daypacks are helpful.
Overnight Camping and Food: IOLS Part B often offers an overnight opportunity, which is highly recommended to gain additional camping experience. Availability of overnight camping and meals will vary from Course to Course, and registered Participants will be contacted with details. There is no additional charge for overnight camping in most cases (unless meals are provided, generally).
When & Where
IOLS (Part B)Camp Babcock-Hovey
Saturday 10-22-2022 8:00 AM ET to 5:00 PM ET
---
IOLS (Part A)Burt & Chuck August Scout Service Center
Thursday 11-03-2022 6:00 PM ET to 9:00 PM ET
---
IOLS (Part B)J Warren Cutler Scout Reservation
Saturday 04-29-2023 8:00 AM ET to
Saturday 05-13-2023 5:00 PM ET
---
IOLS (Part A)Burt & Chuck August Scout Service Center
Thursday 05-11-2023 6:00 PM ET to 9:00 PM ET
---
IOLS (Part B)Camp Babcock-Hovey
Saturday 10-23-2021 8:00 AM ET to 5:00 PM ET
Past
---
IOLS (Part A)
Thursday 10-28-2021 6:00 PM ET to 9:00 PM ET
Past
---
IOLS (Part B)J Warren Cutler Scout Reservation
Saturday 05-14-2022 8:00 AM ET to 5:00 PM ET
Past
---
IOLS (Part A)Burt & Chuck August Scout Service Center
Thursday 05-26-2022 6:00 PM ET to 9:00 PM ET
Past