Camp Babcock-Hovey - Scouts BSA
Event Details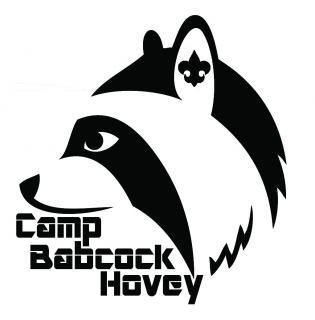 Babcock-Hovey operates a traditional Boy Scout summer camp every July and August. Scouts spend their days in various merit badge classes and afternoon programs: hiking ravine trails, building robots, sailing on the mighty Seneca Lake, swimming in the 100,000 gallon pool, shooting on the ranges, building survival shelters, and learning scout skills, while the evening brings more adventure and comradery around a campfire. The stellar staff will do everything possible to make your unit's experience unforgettable, adapting programs and facilities to suit the needs of all.
Campers and leaders are housed in two-man canvas tents on wooden platforms or four-man wooden lean-tos. All meals are prepared by the food service staff and are served in the camp dining hall. Latrines are provided in each site, and centralized hot shower facilities are available for campers and leaders. The camp is fully handicap accessible.
The amazing and knowledgeable staff, facilities that cater to both the state-of-the-art and the rustic camper, and a program of incredible quality make Camp Babcock-Hovey the premier camp of the Finger Lakes!
Campsite Matrix
Algonquin - Site 1
(capacity: 2 units, 12 attendees)
Session One
425 BW
13
Session Two
6060 MH
10
Session Thre
6166 BW
9
Algonquin - Site 2
(capacity: 2 units, 12 attendees)
Session One
215 TAC
1
Session Two
Cayuga - Site 1
(capacity: 2 units, 12 attendees)
Session One

171 TP
56 TP
2
8
Session Two
44 MH
13
Session Thre
500 GNFC
14
Cayuga - Site 2
(capacity: 2 units, 12 attendees)
Session One
Session Two

90 BW
215 TAC
7
1
Session Thre
Cherokee - Site 1
(capacity: 2 units, 12 attendees)
Session One
Session Two
47 ITC
26
Session Thre
750 TP
35
Cherokee - Site 2
(capacity: 2 units, 12 attendees)
Session One
401 TP
5
Session Two
Session Thre
Delaware - Site 1
(capacity: 2 units, 10 attendees)
Session One
48 LH
9
Session Two
Session Thre
Delaware - Site 2
(capacity: 2 units, 12 attendees)
Session One
Session Two
Session Thre
55 TP
11
Mohawk - Site 1
(capacity: 2 units, 12 attendees)
Session One
111 BW
7
Session Two
25 MH
5
Session Thre
855 GNFC
16
Mohawk - Site 2
(capacity: 2 units, 12 attendees)
Session One
37 GC
4
Session Two
725 MH
4
Session Thre
Mohican - Site 1
(capacity: 2 units, 12 attendees)
Session One
74 MH
7
Session Two
127 BW
14
Session Thre
1925 GC
3
Mohican - Site 2
(capacity: 2 units, 12 attendees)
Session One
Session Two
Session Thre
925 GC
5
Oneida - Site 1
(capacity: 2 units, 12 attendees)
Session One
Session Two
Session Thre
638 BPC
17
Oneida - Site 2
(capacity: 2 units, 12 attendees)
Session One
21 LC
13
Session Two
59 MH
31
Session Thre
Onondaga - Site 1
(capacity: 2 units, 12 attendees)
Session One


7 TP
4 MH
96 BW
6
7
7
Session Two
60 MH
34
Session Thre
29 MH
28
Onondaga - Site 2
(capacity: 2 units, 12 attendees)
Session One
Session Two
Session Thre
166 BW
12
Seneca - Site 1
(capacity: 2 units, 12 attendees)
Session One
Session Two
60 GNFC
24
Session Thre
Seneca - Site 2
(capacity: 2 units, 12 attendees)
Session One
115 BW
5
Session Two
Session Thre
825 LC
4
Tuscarora - Site 1
(capacity: 2 units, 12 attendees)
Session One

0 TRC
125 BW
1
7
Session Two
57 PDC
10
Session Thre
583 GNFC
9
Tuscarora - Site 2
(capacity: 2 units, 12 attendees)
Session One
50 MH
8
Session Two
39 MH
12
Session Thre
273 TP
5
LEGEND
No units or participants registered for campsite
Campsite is reserved but has room for additional unit(s)
Campsite has reached unit or participant limit
When & Where
Session OneCamp Babcock-Hovey
Sunday 07-11-2021 12:00 PM ET to
Saturday 07-17-2021 11:00 AM ET
Past
---
Session TwoCamp Babcock-Hovey
Sunday 07-18-2021 12:00 PM ET to
Saturday 07-24-2021 11:00 AM ET
Past
---
Session ThreeCamp Babcock-Hovey
Sunday 07-25-2021 12:00 PM ET to
Saturday 07-31-2021 11:00 AM ET
Past