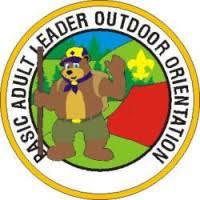 Cub Scout Leaders and Parents, learn how to effectively prepare and run fun-filled overnight and outdoor adventures that meet Youth Protection Guidelines and teach Cubs how much fun they can have in the great outdoors. Hands-on sessions include Outdoor Program Planning, Health and Safety, Nature Hikes, Camping Gear Basics, Games, and Cub Scout Cooking.
Basic Adult Leader Outdoor Orientation (BALOO) is offered by the Seneca Waterways Council twice a year, once in the spring and once in the fall.
At least one leader is required to be BALOO trained when a Pack holds a Pack camping trip.
Besides being required for a Pack to camp, BALOO is a fun, educational and useful training for keeping Scouts and their families safe when camping.
BALOO is a hybrid course where an online training component should be completed prior to attending the in person course. A copy of the online training certificate should be brought to the in person course in order to be recorded as trained.
The pre-course training can be found through the my.scouting.org website in the learning center. For a quick walkthrough on how to access the course, a short video has been created and can be viewed at this link: http://screencast-o-matic.com/watch/cbXjDx2lf7
$25 for registrations paid for and registered online by 1 Week before
$30 for registrations and payments received the Week of and walk-ins
*includes lunch and snacks
WHAT TO BRING: (1)Registration payment receipt; (2) Completed BSA Medical Form (Parts A&B only); (3) Cup or mug for beverages; (4) Seat cushion for picnic bench; (5) Folding chair (optional); (6) Notepad and pen (7) Sleeping Bag/pad (8) Tent
NOTES:
SPRING Course - There will be an overnight on Saturday. Registrants are expected to stay until Sunday at 11am.
FALL Course - TBD
Please direct all questions to: BALOO@senecawaterways.org
Heidi Messmer
Assistant Camp Director
kennymessmer@yahoo.com

Deborah Swift
Camping & Program Support / Assistant to the Director of Support Services
deborah.swift@scouting.org
585.241.8545

Matthew Ghirarda
Council Program Director
matthew.ghirarda@scouting.org
585.241.8572

Burt & Chuck August Scout Service Center
2320 Brighton Henrietta Town Line Rd
Rochester, New York 14623
Phone: 585.256.8533

Multiple sessions to choose fromBALOO-FALL
Saturday 11-10-2018 8:00 AM to
Sunday 11-11-2018 11:00 AM
J. Warren Cutler Scout Reservation

Map this session
Coords: 42.6733752, -77.4430626
7131 Gulick Rd
Naples, New York 14512
BALOO -Spring
Saturday 05-19-2018 8:00 AM to
Sunday 05-20-2018 11:00 AM
Past
J. Warren Cutler Scout Reservation

Map this session
Coords: 42.6733752, -77.4430626
7131 Gulick Rd
Naples, New York 14512