Event Details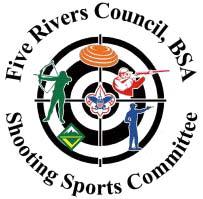 WOBBLE TRAP TOURNAMENT
SAT. - JUNE 4th
Painted Post Field & Stream Club
9:00 am - 4:00 pm
45 Min. Rounds for
5 Shooters Per Round
20 Rounds Total
Wobble Trap is a great way to introduce anyone to the world of skeet and trap shooting. It's easy, low-pressure and held in a family-friendly format.
You shoot on a 5-stand level field or an elevated platform. During the game, the trap "wobbles" or oscillates both side to side and up & down for the flight paths.
Most shooters use double barrel side-by-side or over-and-under shotguns or semi-automatic shotguns. NYS compliant shot-guns must be used. The preferred shot size is 7½. Shot sizes of 7 ½, 8 and 9 are welcome. Steel shot is not permitted.
Wobble Trap Tournament Cost is $35.00 Per Person 5 People per 45 Min. Round
Medals will be awarded to Male & Female Adult Shooters and for Male & Female Youth Shooters at the end of the day.
COVID-19 protocols will be followed as outlined by the New York State Department of Health. Masks are encouraged.
WHAT TO BRING!
Your own Shotgun or Share One with a Friend you're attending with.
1 Box - 25 Rounds of Shotgun Ammo.
Additional boxes if you registered for more than 1 Round.
Approved Eye and Ear Protection.
Drawing for a Coleman Portable Grill
TICKETS: 1 for $5; 3 for $10;
6 for $15; 10 for $20
Need Not be Present to Win!
Registration is On-Line ONLY !!!!!
Deadline is May 31st
Confirmation emails come from no-reply@247Scouting.org If you do not get an email confirmation check your spam folder for this address.
When & Where
9:00 am SessionPainted Post Field & Stream
Saturday 06-04-2022 9:00 AM ET to 9:45 AM ET
Past
---
9:45 am SessionPainted Post Field & Stream
Saturday 06-04-2022 9:45 AM ET to 10:30 AM ET
Past
---
10:30 am SessionPainted Post Field & Stream
Saturday 06-04-2022 10:30 AM ET to 11:15 AM ET
Past
---
11:15 am SessionPainted Post Field & Stream
Saturday 06-04-2022 11:15 AM ET to 12:00 PM ET
Past
---
12:00 pm SessionPainted Post Field & Stream
Saturday 06-04-2022 12:00 PM ET to 12:45 PM ET
Past
---
12:45 pm SessionPainted Post Field & Stream
Saturday 06-04-2022 12:45 PM ET to 1:30 PM ET
Past
---
1:30 pm SessionPainted Post Field & Stream
Saturday 06-04-2022 1:30 PM ET to 2:15 PM ET
Past
---
2:15 pm SessionPainted Post Field & Stream
Saturday 06-04-2022 2:15 PM ET to 3:00 PM ET
Past
---
3:45 pm SessionPainted Post Field & Stream
Saturday 06-04-2022 3:00 PM ET to 3:45 PM ET
Past