Event Details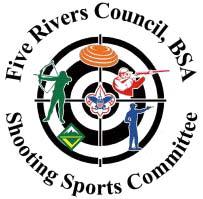 5-STAND TOURNAMENT
SAT. - APRIL 30th
Troy Rod & Gun Club
Alparon Park, Troy, PA
$50.00 ENTRY FEE PER PERSON
CASH PRIZES
RAFFLE DRAWING FOR A Camp .22 Bolt Action Vintage Rifle
Tickts: 1 for $5, 3 for $10, 6 for $15, 10 for $20
Registration is On-Line ONLY !!!!!
Deadline is April 25th
Five Stand is a great way to get a Sporting Clays like experience in a small space, with very little walking.

What to Bring!
12 or 20 Gauge Shotgun and 1 Box of Shells
Ear & Eye Protection and COVID-19 Mask
Signed Waiver
Shooting Rounds are in 1/2 Hour Slots from 9:30 - 11:30 AM
Awards/Drawing at the End
Five Stand is very similar to Sporting Clays in that a wide variety of targets are thrown. There are five "stands" or stations to shoot from.
Participants shoot in turn at each of the 5 stands and various combinations of targets are thrown from traps. There are menu cards at each station that advise the shooter of the sequence of targets.
Confirmation emails come from no-reply@247Scouting.org If you do not get an email confirmation check your spam folder for this address.
When & Where
9:30 am SessionTroy Rod & Gun club
Saturday 04-30-2022 9:30 AM ET to 10:00 AM ET
---
10:00 am SessionTroy Rod & Gun club
Saturday 04-30-2022 10:00 AM ET to 10:30 AM ET
---
10:30 am SessionTroy Rod & Gun club
Saturday 04-30-2022 10:30 AM ET to 11:00 AM ET
---
11:00 am SessionTroy Rod & Gun club
Saturday 04-30-2022 11:00 AM ET to 11:30 AM ET
---
11:30 am SessionTroy Rod & Gun club
Saturday 04-30-2022 11:30 AM ET to 12:00 PM ET