Event Details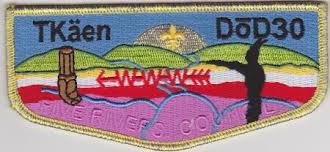 Please fill in all the information to pay your membership fee for TKaen Dod #30 for 2022.
During Membership you can upgrade to our Season Pass
Current years Dues
All Induction Weekends - See calendar for current dates
Lodge Banquet
All Fellowship Weekends
FREE Brotherhood Conversion, where it is being offered.

Musth have been an active Ordeal Member for more than 10 months.
Upgrade to the Season Pass Plus
Everything in the Season Pass
Conclave
When & Where
FRC Service Center & Main Office
Saturday 12-31-2022 12:00 AM ET to 11:59 PM ET