Event Details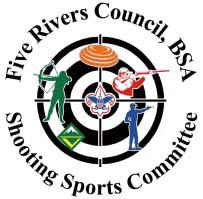 1st Virtual "Pigeon Plop" Fundraiser
Hosted by the Shooting Sports Committee
Five Rivers Council, B.S.A.
This is the committee's first virtual fundraiser and hope you'll join us for this "LIVE" event! Let's all "PULL" together for the youth in the council. Due to COVID - 19, we are thinking outside the box as nearly all of the council's fundraisers were cancelled in 2020. The proceeds from this event go directly to support the council's financial needs.

THE GAME - Similar to Cow or Horse Plop:
The game will be played on the parade field at Camp Gorton. We'll divide up the area into 225 squares measuring 10'x10' each. One ticket per square is sold in one of the various increments depending on the section. At the 4 corners of the grid, a "wobble" throwing machine will launch 50 clay pigeons each for a total of 200. The squares with the "most pigeons" in each of the 7 sections, wins the amount listed below.
Download of the Grid is available under attachements.
SELECTING SQUARES:
Once you register. You will select the red button to Update Information. From there a schedule will show. Click on the Select Classes button.
You can selct the drop down arrow to jump to specific color areas. Click on the squares (classes) you want.
At 2 pm. On Saturday, May 1st, the "Pigeon Plop" fundraiser will be live streamed. Winners will be announced live & prizes awarded as outlined. You DO NOT need to be present to win!

ADD ON - There will be a fun additional way to add on & win a great BONUS Prize!

Once you've selected the number of "Pigeon Plop" tickets to purchase, you can ADD ON as many tickets as you want for a Camp Chef SmokePro ZD Pellet Grill @ $10.00 each and we'll even deliver it to your house, as long as it's within our council territory.
IMPORTANT DATE - Online Purchases ONLY can be made until Friday, April 30th @ 5 pm.
You should recieve an email confirmation once registration is complete. If not check your spam folder for an email from no-reply@247scouting.org
When & Where
Camp Gorton
Saturday 05-01-2021 12:00 AM ET to 11:59 PM ET