Event Details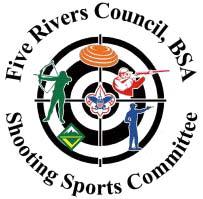 2020 CLAY SHOOT
Painted Post Field & Stream Club
Sporting clays is a shotgun shooting game in which clay pigeons are presented to the shooter in ways that mirror the flight pattern of game birds, or occasionally rabbits, in their natural habitats. Sporting clays is exciting, challenging and LOTS OF FUN, no matter if you're a beginner, novice or experienced shooter. The shooting grounds are laid out in stations also called stands & you shoot between 4 to 6 clays per station.
BRING - Your own Shotgun or Share One along with 50 Shells or 2 Boxes per shooter. 12 & 20 Gauge Shells available on site @ $10.00 per box! Personal Eye/Ear Protection - REQUIRED!
CHECK IN - Starts at 8:00 am - Shooting Starts at 9:00 am with Lunch, then Awards presentations and Door Prizes afterwards.
DOOR PRIZES - 1 for $2 or 3 for $5 or 7 for $10 or an Arms Length for $20. Also a 50/50 drawing by the PPF&S Club. 2 Station Prizes as well along with the Grand Prizes! Drawn after the Awards.
AWARDS - Top 3 Teams & Top 3 Male/Female Shooters
WOBBLE TRAP - A variation of standard trap shooting and will be held after awards. Cost is just $10 per person!
All Five Rivers Council Shooting Sports Programs are con-ducted by Certified NRA Instructors. If interested & want more information on how to become an instructor, should contact Jim Griffin, Shooting Sports Committee Chair.
SUPPORT YOUR COUNCIL SHOOTING SPORTS PROGRAMS
Show your support year-round!
Safety Orange T-shirt with Shooting Sports logo on the front and a full size logo on the back. - $15
How about a 4" car magnet? Give it as a gift or put it on your car. - $5
ON-LINE PRE-ORDER ONLY - Limited # at Event !!!
Shooting Sports T-Shirt @ $15 or 4" Car Magnet @ $5! "Special" Order Both for just $18.00!
Proceeds Support Shooting Activities
at These Council Activities!
5 Cub Day Camps - 1 Resident Camp - 2 Family Camps
3 Weeks of Boy Scout Summer Camp & 1 Specialty Camp
2 Venturing Events - Winter Biathlon & Fall Extravaganza
NRA Training Weekends - Sponsored Events by 4 Districts
4 Skeet & Rifle Shooting Days at Camps Gorton & Brule'
Registration
A log on is not required for this event. However, if you do not know all the names of your Team members or want to add other shooters to your registration later, it is strongly advised to create a log on account to make editing easier. You will be able to go in and change names, add names, add team name and add shooters up until registration closes.
When & Where
Painted Post Field & Stream
Saturday 09-26-2020 8:00 AM ET to 3:00 PM ET