Online Photography Merit Badge
Event Details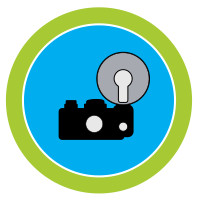 Baden-Powell Council presents:
Online Photography Merit Badge
Cost: $10
When: 1st Session - January 12, 2021 6:30 to 8:30 PM- All participants must attend. 2nd Session- January 19th or 20th 6:30 to 8 PM- Instructor and Scout will determine which one of these two dates they will need to attend to complete the merit badge.
This merit badge consists of 2 sessions. Your scout will automatically be signed up for all sessions. Two sessions must be attended in order to complete the requirements. The 1st Session is required for all scouts. The 2nd Session will be a choice between the 2 dates (January 19th and 20th). This will be determined at the 1st Session with the Instructor. There WILL BE homework between sessions to complete the merit badge.
Prerequisites:
1a. You must have your current Cyber-chip or a note from your Scoutmaster indicating your Cyber-chip is up to date.
Requirements 4-7- You need a camera of some sort to complete these requirements. A cell phone camera is acceptable, although a real camera is preferred).
Requirement 6- You will need some form of video editing software although basic, free software is on most phones and computers. (You do NOT need to spend any money!)
Requirement 7b- You should have some idea of a photo story you want to produce ahead of time.
When & Where
Session 1 (Required)Online
Tuesday 01-12-2021 6:30 PM ET to 8:30 PM ET
Past
---
Session 2 (January 19th)Online
Tuesday 01-19-2021 6:30 PM ET to 8:00 PM ET
Past
---
Session 2 (January 20th)Online
Wednesday 01-20-2021 6:30 PM ET to 8:00 PM ET
Past