Virtual Personal Management Merit Badge
Event Details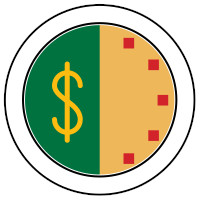 Baden-Powell Council presents:
In partnership with SEEDS of Hope
Virtual Personal Management Merit Badge
When: March 16th, 18th and 23rd from 6PM to 8PM each session.
ALL 3 SESSIONS REQUIRED!
Cost: $45 (includes cost of materials mailed from SEEDS of Hope)
Class size is limited to 50
Requirements:
This class will cover requirements 1, 3-10. Requirement 2 needs to be done prior to the class or after the class as it involves 13 weeks of record keeping.
Requirements can be submitted to Chris.Ambra@scouting.org for approval after the final class. All requirements must be turned in on or before June 15, 2021. As Scouts finish their requirements, the Blue Cards will be available through Black Pug Registration, either as a Blue Card that can be downloaded or as a file that can be exported directly to Scoutbook.
All Zoom Links will be emailed 2-3 days before the class from Black Pug (no-reply@247scouting.com), please check your spam folders.
Blue Cards will be issued through Black Pug after the class has been completed, usually between 5 days and 2 weeks, or longer depending on the requirements.
Directions for obtaining Blue Cards:
1. Click on the link in your Registration confirmation email from Black Pug (no-reply@247scouting.com).
2. Go to the Reports Tab.
3. Choose Blue Cards to print or Scoutbook Export.
When & Where
March 16thVirtual
Tuesday 03-16-2021 6:00 PM ET to 8:00 PM ET
Past
---
March 18thVirtual
Thursday 03-18-2021 6:00 PM ET to 8:00 PM ET
Past
---
March 23rdVirtual
Tuesday 03-23-2021 6:00 PM ET to 8:00 PM ET
Past