Family Life Merit Badge Online
Event Details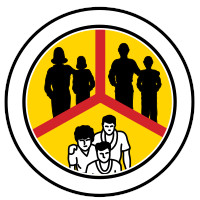 Baden-Powell Council presents:
Family Life Merit Badge Online
with Instructor Tom Szebenyi
COST: $10
This merit badge consists of two sessions. Scouts will be signed up automatically for both sessions, as both sessions are required to complete the merit badge.
First Session- September 26, 2020 2-5pm.
Second Session (after 90 day period)- January 9, 2021 at 2pm.
The following needs to be completed prior the start of the First session (Pre-requisites).
1. All Scouts should have their Cyber Chip (this is not a requirement of the Family Life Merit Badge but a neccesary one for an online class in keeping with Scouts being safe online).
2. Requirement 2- This should be done ahead of time with your parents.
3. Requirement 4- Please have the project approved by your parents ahead of the first class.
When & Where
Online
Saturday 09-26-2020 2:00 PM ET to 5:00 PM ET
---
Followup SessionOnline
Saturday 01-09-2021 2:00 PM ET to 3:00 PM ET