Environmental Science Merit Badge
Event Details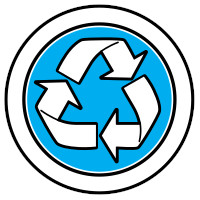 Baden-Powell Council presents
in Partnership with the Roberson Museum
Environmental Science Merit Badge
When: March 23, 2021 from 12-2:00 pm
This Badge will be IN PERSON at Roberson Museum and Science Center and we will be using their Science Lab! Due to COVID-19, this class is limited to only 10 Scouts for the class. This merit badge class will be on Saturday March 13, 2021 from 12:00-2:00 pm.
The Class will cover all the requirements except for Requirement 4.
This requriement will need to be done before or after the class; it cannot be completed during the class. Proof, in the form of copies or pictures of your notes and observations along with pictures of your plots must be submitted to Chris.Ambra@scouting.org either before or after the class.
After March 19, Blue Cards will be available on our system. Directions are below.
Cost: $40.00/Scout
Parents- Please note- Due to COVID-19 Restrictions, only registered Scouts will be able to enter the Science Lab. We cannot allow parents/family to accompany their Scouts because of the nature of the enclosed environment. Roberson Museum Educators and Council Professional Staff will be present inside the lab during the presentation.
Scouts should wear their uniforms. Masks are required.
All Zoom Links will be emailed 2-3 days before the class from Black Pug (no-reply@247scouting.com), please check your spam folders.
Blue Cards will be issued through Black Pug after the class has been completed, usually between 5 days and 2 weeks, or longer depending on the requirements.
Directions for obtaining Blue Cards:
1. Click on the link in your Registration confirmation email from Black Pug (no-reply@247scouting.com).
2. Go to the Reports Tab.
3. Choose Blue Cards to print or Scoutbook Export.
When & Where
Roberson Museum
Saturday 03-13-2021 12:00 PM ET to 2:00 PM ET
Past