Virtual Citizenship in the Nation
Event Details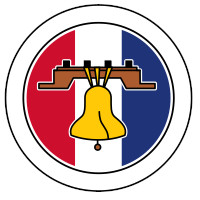 Baden-Powell Council presents:
Citizenship in the Nation
Dates: First Session- February 17, 2021 6:00-7:30 pm*
Second Session- February 18, 2021 6:00-7:30 pm*
*BOTH Sessions are required
Cost: $15.00
Instructor- Attorney Carman Garufi, Binghamton, NY
Prerequisites: (These do not have to be done prior to the class but they cannot be completed during an online class)
Requirement 2- Scouts may choose any two of these requirements. Virtual online tours are acceptable if a website is included as well as a written description can be shared with the counselor on the second session.
Requirement 3- Watching the news or reading the newspaper for 5 days in a row should be done either before the first meeting or be able to be finished before the second meeting.
Requirement 6- This must be done on your own and will not be done during the online classes.
Requirement 7- Please have this letter written prior to the first class.
Completing these requirements and active participation in both classes will result in the Scout having earned Citizenship in the Nation.
When & Where
Session 1Virtual
Wednesday 02-17-2021 6:00 PM ET to 7:30 PM ET
---
Session 2Virtual
Thursday 02-18-2021 6:00 PM ET to 7:30 PM ET