Animal Science Merit Badge
Event Details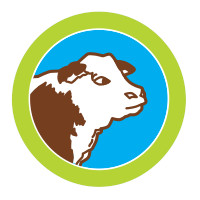 Baden-Powell Council presents:
Animal Science Merit Badge
in partnership with Alpacalachin Farms
2571 Chestnut Ridge Rd in Apalachin, NY
This merit badge consists of three sessions. Scouts will be signed up automatically for all three sessions, as ALL SESSIONS ARE REQUIRED TO COMPLETE THE MERIT BADGE.
The first two sessions will be virtual Zoom sessions and the third session is a required in-person session.
The dates for the sessions are as follows:
Session 1: January 20, 2021 from 6:00 to 7:30 PM (Zoom)
Session 2: January 27, 2021 from 6:00 to 7:30 PM (Zoom)
Session 3: January 30, 2021 from 1:00 to 4:00 PM (In-Person)*
All participants will be completing the Sheep Option.
*Scouts must wear Class A uniforms, masks and practice social distancing for the In-Person meeting.
When & Where
Session 1 - Jan 20Virtual
Wednesday 01-20-2021 6:00 PM ET to 7:30 PM ET
Past
---
Session 2 - Jan 27Virtual
Wednesday 01-27-2021 6:00 PM ET to 7:30 PM ET
---
Session 3 - Jan 30Alpacalachin Farms
Saturday 01-30-2021 1:00 PM ET to 4:00 PM ET