Personal Fitness Merit Badge
Event Details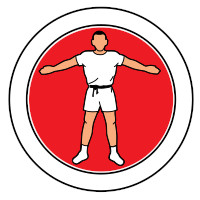 Virtual Personal Fitness Merit Badge
February 6 and 7, 2021 2:00-4:00 pm each day
Scout MUST attend BOTH sessions
Pre-requisites:
Req. 1a and b- Proof of Physical and Dental Examination. We will accept an emailed note from a parent or Scout Leader that this requirement has been completed.
Req. 6a and b- These need to be done prior to the Class in order to make the class work.
Req. 7- Please have an idea of what your physical fitness plan will be.
Req. 8- This requires you to do the Fitness plan for 12 weeks and keep a log. Once you do so, we will ask you to email Chris.Ambra@scouting.org (and copy a parent) on the email to verify that the requirement is complete.
Blue Cards- Once the badge is completed, we will enter the blue cards on Black Pug and they will be available as a downloadable Blue Card or as a file that can be exported to Scoutbook.
When & Where
Personal Fitness Session A
Virtual
Saturday 02-06-2021 2:00 PM ET to 4:00 PM ET

---
Personal Fitness Session 2
Virtual
Sunday 02-07-2021 2:00 PM ET to 4:00 PM ET