Event Details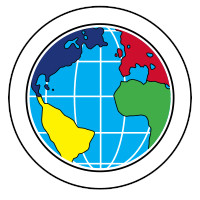 The Baden-Powell Council presents Citizenship in the World at Camp Barton!!
Registration at 8:45 am with class starting at 9:00 am
This will take place on Saturday July 9, 2022 at Camp Barton from 9:00 am to 2:00 pm. We'll have two instructors including Mike Hankey, Deputy Chief of Mission at the US Embassy in Aman Jordan. Deputy Chief Hankey has been with the United States Foreign Service since 2001 and currently lives in Amman Jordan!
Participants should plan on bringing their own bag lunch and drink. Lunch will be from 11:00 am -12:00 pm
Participants should bring paper and a pen or pencil.
Pre-requisites-
1. Choose a foreign country. Use online resources, including at least one online version of a news organization from that country, to learn the following about that country. Write notes for what you've learned and come prepared to talk about it. You do not have to write an essay - just take good, organized notes you can talk from:
- Explain the rights, duties and obligations of citizens in that country (2)
- Explain how that country's geography, natural resources, climate influence its economy and relationships with other countries (3b)
- Explain an economic issue related to that country's international trade, tariffs and international payments. (4b)
- Explain how that country is reacting to a current international political or military issue based on its interests, history, and relations with other countries (3a)
2. Visit the website of the U.S. State Department. Learn more about an issue you find interesting that is discussed on this website.
3. Visit the website of an international news organization or foreign government, OR examine a foreign newspaper available at your local library, bookstore, or newsstand. Find a news story about a human right realized in the United States that is not recognized in another country
All other requirements will be covered during class.
Blue cards will be electronic through the 247Scouting reservation system
When & Where
Camp Barton
Saturday 07-09-2022 8:45 AM ET to 2:00 PM ET
Past