Event Details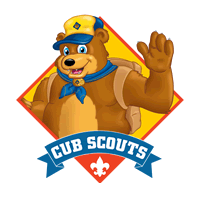 Basic Adult Leader Outdoor Orientation (BALOO)
Cub Scout leaders interested in adding a camping component to their Pack activities are required to have at least one BALOO trained adult on every Cub Scout den or pack overnight outdoor event - including Pack Camping and Webelos Den overnighters. BALOO training sets a unit up to carry out a successful camping experience for Scouts.
BALOO training is comprised of two parts: an online component and a practical, hands-on component. Both components must be completed to qualify as a "trained" Cub Scout outdoor leader. The online component contains introductory and basic information, and must be completed prior to the practical component. The goal of the online portion is to make the best use of time to allow leaders to experience as much as possible during the practical two-day, hands-on training.
The online training is found in the BSA Learning Center, which is accessed via your "my.scouting.org" account. If you have any problems finding the course, please contact Larry Blumberg (LBlumberg@stny.rr.com) from the Council Training Committee. This will take about 35 minutes.
IMPORTANT NOTE:
To access the online portion of the course:
- go to my.scouting.org and sign in
- click on the text "BSA Learn Center" (found on the right side of the screen)
- click on the "Expanded" icon
- select BALOO and follow the prompts to begin your prerequisite training
Successful completion of BALOO training has a positive impact on the confidence level of a Cub Scout Leader, and promotes a willingness to plan a Pack overnighter. Camping activities and outings that are fun, based on the purposes of Cub Scouting, and successful, often whet the appetite Cub Scouts, parents, and leaders to desire more of the outdoors.
BALOO Training is designed for Cub Leaders to provide fun, quality, and SAFE outdoor experiences for Cub Scouts of all ages BALOO certification covers both Cub Pack and Webelos Den camping! For Pack or Webelos Den camping, at least one BALOO trained leader MUST be present.
We will learn to Camp, Cook, Hike, Play, and Respect the Environment, all the while keeping the goals of Cub Scouting in Mind and keeping our youth safe.
Click below for information about camping gear you will need to bring, as well as information about meals and who to contact with questions:
https://docs.google.com/document/d/1ZpQQDzXXr-jXZw-iFBHNZ0WM22NMoT_yfGGZXNqEBoc/edit?usp=sharing
For reference purposes the BALOO syllabus is available at http://www.scouting.org/training/adult.aspx.
When & Where
Camp Barton
Saturday 05-21-2022 8:45 AM ET to
Sunday 05-22-2022 12:00 PM ET
Past