Event Details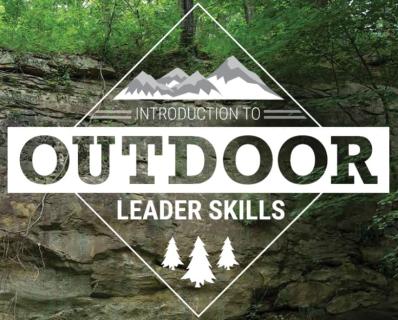 Introduction to Outdoor Leader Skills (IOLS)
Saturday, April 20th to Sunday, April 21st, 2024
Tuscarora Scout Reservation
The Introduction to Outdoor Leader Skills (IOLS) course provides Scouters with the confidence to take youth into the outdoors.
This two-day, hands-on program gives adult leaders a practical introduction to the patrol method of a Scout-led troop by teaching many of the practical outdoor skills they need to lead Scouts in the out-of-doors.
The ten skills sessions and three program events presented in the Introduction to Outdoor Leader Skills course closely follow the Scouts BSA Handbook for Boys and Scouts BSA Handbook for Girls. This allows new leaders to become proficient in many of the basic outdoor skills through First Class rank, and gain further exposure to the patrol method as well as numerous teaching methods and learning games.
Hands-on participation is the best learning tool, and this course models the techniques used by effective Scoutmasters, advisors, and other leaders in the Scouting program. Attendees will see and experience different aspects of how Scouting works while playing the role of Scouts in a troop.
Be aware that Introduction to Outdoor Leader Skills focuses on outdoor camping skills and does not cover all advancement requirements. For example, the program does not encompass practical swimming skills or first aid, which are more effectively taught in a different environment. These procedures should be covered in more detail separate and apart from this program by certified and/or professionally trained instructors as authorized or approved by the BSA.
It is strongly encouraged that you familiarize yourself as best as possible with the list of skills, below, which will be presented during the weekend. For example, brush up on your map & compass skills, and practice those knots ahead of time!
Link to List of Skills and Key Objectives:
https://docs.google.com/document/d/19Z7-FCfCvOfGX53IQoS6-fP_M4wUZw-E2S-BSKDYOBE/edit?usp=sharing
Click below for information about the camping gear you will need to bring, as well as information about meals and who to contact with questions:
https://docs.google.com/document/d/1wqPfPib8a5cWivLr23kAqJAkaSjiyhYGhyK3jmuYoz8/edit?usp=sharing
Late registrants must contact course director for approval.
When & Where
Tuscarora Scout Reservation
Saturday 04-20-2024 8:00 AM ET to
Sunday 04-21-2024 12:00 PM ET