RSR Scouts BSA Resident Camp 2024
Event Details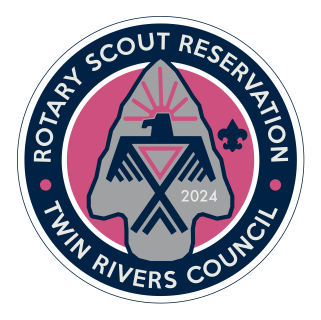 (Please note: Fees listed in registration are 2023 camp fees. 2024 camp fees will be set soon.)
Where Summer Adventures Begin!
Welcome to Rotary Scout Reservation, a 1,300 acre wilderness adventure area in Upstate New York. RSR is owned and operated by the Twin Rivers Council, BSA, and offers four weeks of Scouts BSA summer camp programs and year round cabin and campsite rentals.
The experienced staff members at Rotary Scout Reservation are trained to provide the most exciting, high quality outdoor program for Scouts. Highlights include:
•Climbing and Rappelling
•Sailing and Canoeing
•Kayaking
•Shotgun and Rifle Shooting
•COPE high ropes course
•Wilderness Survival, Geocaching and Scoutcraft skills
•Handicrafts
•Archery
•Ecology and Conservation
Are you ready for the adventure? We look forward to seeing you at camp!
When & Where
CIT ProgramRotary Scout Reservation
Monday 07-01-2024 7:00 PM ET to
Saturday 07-20-2024 10:00 AM ET
---
Week 1Rotary Scout Reservation
Sunday 07-07-2024 1:00 PM ET to
Saturday 07-13-2024 10:00 AM ET
---
Week 2Rotary Scout Reservation
Sunday 07-14-2024 1:00 PM ET to
Saturday 07-20-2024 10:00 AM ET
---
Week 3Rotary Scout Reservation
Sunday 07-21-2024 1:00 PM ET to
Saturday 07-27-2024 10:00 AM ET
---
Week 5 (STEM Week)Rotary Scout Reservation
Sunday 08-04-2024 1:00 PM ET to
Saturday 08-10-2024 10:00 AM ET