Event Details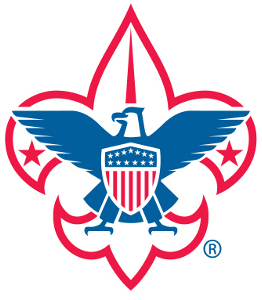 Patriots' Path Council is proud to offer regional summer day camp for ALL boys and girls, Scouts and non-Scouts, entering grades 2-5 in the fall. Tigers are welcome to join with a legal guardian.
Regional Day Camps will move every two weeks, staying in the Edison, Mountainside, and Somerset areas. Camp operates Monday through Friday 8:30 am – 4:30 pm. Early drop-off/late pick-up is available for a nominal fee.
Regional Day Camps offer outstanding activities for a full week of fun, learning and adventure. Campers are divided into small, well-supervised groups. Boys and girls are placed in same-gender Cub Scout dens.
The camp staff is fully trained and background checked and there is an on-site, state certified, EMT or RN.
Orientation, while not mandatory, is highly recommended for new and returning camper parents. Orientation will take place 5:30 pm to 7:30 pm following the schedule below. Please bring your completed forms with you.
Somerset Area: July 3 & July 11, 2019
Edison Area: July 18 & July 25, 2019
Mountainside Area: August 1 & August 8, 2019
Advancement Opportunities - In addition to all of the summer fun, camp is a place where Cub Scouts can work on advancement requirements for their next rank.
Contact
Bridget Capen
Registration Contact
bridget.capen@scouting.org
973-765-9322

Patriots' Path Council
1 Saddle Rd
Cedar Knolls, New Jersey 07927
Phone: 973-765-9322

When & Where
Colonial Park IColonial Park
Monday 07-08-2019 8:30 AM ET to
Friday 07-12-2019 4:30 PM ET
---
Colonial Park IIColonial Park
Monday 07-15-2019 8:30 AM ET to
Friday 07-19-2019 4:30 PM ET
---
Johnson Park IJohnson Park
Monday 07-22-2019 8:30 AM ET to
Friday 07-26-2019 4:30 PM ET
---
Johnson Park IIJohnson Park
Monday 07-29-2019 8:30 AM ET to
Friday 08-02-2019 4:30 PM ET
---
Watchung Reservation IWatchung Reservation
Monday 08-05-2019 8:30 AM ET to
Friday 08-09-2019 4:30 PM ET
---
Watchung Reservation IIWatchung Reservation
Monday 08-12-2019 8:30 AM ET to
Friday 08-16-2019 4:30 PM ET