Leave No Trace Trainer Course
Event Details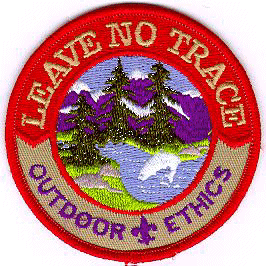 Leave No Trace Trainer Course
November 1st - 3rd
Winnebago Scout Reservation
The Leave No Trace (LNT) Trainer is a key position in any council. Able to instruct others in low impact camping, LNT Trainers are the front line in LNT education.
Join LNT Master Educator Tom Temple for a training course at Winnebago Scout Reservation in Rockaway, NJ. The weekend training includes all training materials, meals, and a campsite. Come learn the best practices in protecting and preserving the environment while camping, hiking, or just enjoying the outdoors.
Participants completing the course will become Leave No Trace Trainers, be authorized to conduct LNT Awareness and Orientation classes for scout and non-scout groups, and assist with BSA Outdoor Ethics Awards and co-teaching other classes. This is the course Youth need to take to become an "LNT Unit Trainer" and wear the position patch
Trainees should plan on having dinner before arriving at camp on Friday evening at 6pm to set up camp for the weekend. Training begins at 7:30pm, and continue until midday Sunday.
When & Where
Leave No Trace Trainer CourseWinnebago Scout Reservation
Friday 11-01-2019 6:00 PM ET to
Sunday 11-03-2019 12:00 PM ET
Past