Event Details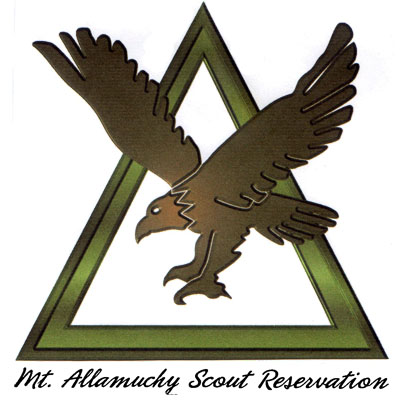 Come to Camp Somers
Unit and Individual Camping
Troops - Resident Camping
Come with your troop and enjoy a great week at camp. Participate in all our great programs, work on merit badges and have some fun at camp.
Individuals - Resident Camping
Our Provisional Camp Troop is an overnight program for Scouts who can't go to summer camp with their troop, or just want more weeks at camp. Work on more merit badges, or just have fun at camp in any of our program areas. We provide adult leaders with many years of troop leadership experience. Come for one or more weeks as an individual or with some of your friends.
Trailblazer - Day Camp
Trailblazer Day Camp is a weeklong adventure geared toward first year Boy Scouts moving up from Webelos. Older Scouts are also welcome and they are placed in patrols with experienced Boy Scouts. Have fun in all of the camp program areas. You may also work on Tenderfoot to First Class rank requirements, outdoor skills, and age appropriate merit badges. The program offers new excitement each week. Bus transportation is provided from more than 50 locations throughout Morris, Sussex, and NW Somerset counties. Four sessions are offered Monday-Friday 8:45am until 4:15pm.
Specialty Camps
Come to Camp Somers and experience a week of camp with a focus on some of your favorite activities! Each week of resident camp the focus will be different. Enjoy one, or enjoy all, it's up to you. Backwoods Engineering and more will be offered this summer.
Our Summer Camp programs gives you the opportunity to
Earn merit badges while learning new skills
Mountain bike our great trails
Do some great fishing on our ponds
Stargaze with our ecology staff
Eat at our dining hall - food service is fantastic!
Swim in the lake and try the new water obstacle course
Try canoeing, kayaking and funyaking
Take part in our awesome COPE program with plenty of open COPE sessions
Climb one of our natural rock walls or try our climbing towers
Cook your own steak dinner one evening in your campsite
Win our camp wide cooking contest
Develop teamwork and leadership skills
Enjoy a nice hot shower 24 hrs a day in our clean shower and bath house. There are plenty of flush toilets and individual shower stalls.
Learn Tenderfoot through First Class Scout skills at our first year camper Dan Beard program
The Thomas A. Pepe Camping Scholarship was created to help families that need financial assistance with camp costs. To apply online, complete the short application at https://247scouting.com/forms/358-scholarship.
When & Where
Week 1Mount Allamuchy Scout Reservation
Sunday 07-07-2024 1:00 PM ET to
Saturday 07-13-2024 10:00 AM ET
---
Week 2Mount Allamuchy Scout Reservation
Sunday 07-14-2024 1:00 PM ET to
Saturday 07-20-2024 10:00 AM ET
---
Week 3Mount Allamuchy Scout Reservation
Sunday 07-21-2024 1:00 PM ET to
Saturday 07-27-2024 10:00 AM ET
---
Week 4Mount Allamuchy Scout Reservation
Sunday 07-28-2024 1:00 PM ET to
Saturday 08-03-2024 10:00 AM ET