Event Details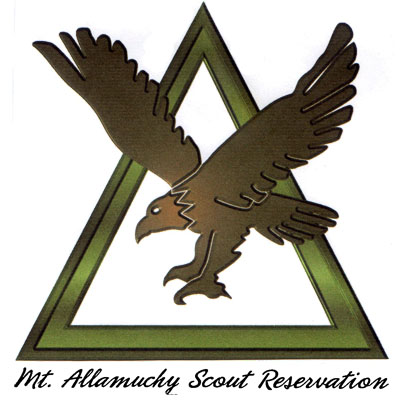 Come to Camp Somers
Unit and Individual Camping
Troops - Resident Camping
Come with your troop and enjoy a great week at camp. Participate in all our great programs, work on merit badges and have some fun at camp.
Individuals - Resident Camping
Our Provisional Camp Troop is an overnight program for Scouts who can't go to summer camp with their troop, or just want more weeks at camp. Work on more merit badges, or just have fun at camp in any of our program areas. We provide adult leaders with many years of troop leadership experience. Come for one or more weeks as an individual or with some of your friends. Backwoods Engineering Camp is a specialty camp held in mid August.
Trailblazer - Day Camp
Trailblazer Day Camp is a weeklong adventure geared toward first year Boy Scouts moving up from Webelos. Older Scouts are also welcome and they are placed in patrols with experienced Boy Scouts. Have fun in all of the camp program areas. You may also work on Tenderfoot to First Class rank requirements, outdoor skills, and age appropriate merit badges. The program offers new excitement each week. Bus transportation is provided from more than 50 locations throughout Morris, Sussex, and NW Somerset counties. Four sessions are offered Monday-Friday 8:45am until 4:15pm.
Aquatics - Resident Camp
Enjoy 5 fun-filled days on and in the water while working towards your rowing, canoeing, kayaking, small boat sailing, swimming, and life-saving merit badges. Every day you will have the opportunity to be in the water. Sunday will be spent in the water. You will take your swim test, learn about life-saving and participate in water activities. Free time will be spent at the iceberg! On Monday you will work on perfecting your boating skills and Tuesday will focus on sailing. There will be a trip to Lake Hopatcong on Wednesday where you will receive in-depth sailing instruction and sail on the largest freshwater body in New Jersey! On Thursday and Friday you choose your aquatic activities! Every day the action continues into the evening when we'll have a blast at the other camp program areas!
Backwoods Engineering Camp - Resident Camp
A week long STEM experience for First Class Scouts and above who are interested in building and accomplishing tasks beyond the normal Scouting program. This is an individual sign-up – so come by yourself or bring a friend. Over the course of the week, the group will build trestle bridges, a signal tower, a catapult, a cable-stayed bridge, and rafts using spars and ropes. Participants will learn the principles of stable structures, stress, and load distribution. You will also learn about the six simple machines, how to use them, and how they permeate every aspect of our daily lives.Scouts will form their own in-camp troop and patrols for the week and will also participate in camp wide and fun activities at Camp Somers. We provide the leadership, campsite, meals, fun and Scouting. You provide the enthusiasm!
Climbing Camp - Resident Camp
Climbing gives Scouts the opportunity to develop their skills, and take their climbing to the next level. Before the end of the week, climbers find out just what they can do. Quite often, it's more than they ever dreamed possible. Climbing fosters self-esteem, teamwork, communication and adventure. With multiple day trips, Scouts will get the opportunity to experience climbing in a variety of different locations. Participants over the age of 16 will have the opportunity to earn BSA Climbing Instructors In Training certification, the first step in becoming a BSA Climbing Instructor.
Shooting Sports Camp - Resident Camp
Improve your marksmanship skills in a fun and safe environment. Rifles, shotgun shooting, archery, competitions, NRA Marksmanship program and more. Become totally immersed in shooting sports. Earn your rifle, shotgun, and archery merit badges. Work towards becoming a sharpshooter and attaining NRA certification. During the week you will have hands-on experience with different firearms and different scopes as well as target archery. Sunday's focus will be on safety. Attend safety orientation, learn the range rules as well as firearm cleaning and maintenance. On Monday you will begin qualifying for NRA ranks. The afternoon will focus on rifles with different scopes and in different positions. The focus on Tuesday is shotgun and archery. You will have an opportunity to try your hand at Laporte archery which is like skeet shooting but you will use your bow and arrow. See if you can hit the target midair! On Wednesday we'll head over to Camp Wheeler to work with the larger caliber guns including the muzzleloader. On Thursday and Friday, you pick your own program! Pick any area or you can choose to attend the NJDEP Hunter Safety Course. Every day the action continues into the evening when we'll have a blast at the other camp program areas!
STEM Camp - Resident Camp
Experience a full week of awesome and challenging activities involving Science, Technology, Engineering, and Mathematics. This is the week to work on your Astronomy, Nuclear Science, Chemistry, Game Design, Environmental Science, Plant Science, Nature, Mammal Study and Weather merit badges! Learn about astrophotography, work with the STEM group and build simple machines, and dive deeper into robotics. The activities run throughout the day and the evening. Monday night will be our famous canoe wars and the other evenings will have astronomy activities.
Our Summer Camp programs gives you the opportunity to
Earn merit badges while learning new skills
Mountain bike our great trails
Do some great fishing on our ponds
Stargaze with our ecology staff
Eat at our dining hall - food service is fantastic!
Climb a 14 foot tall iceberg in our lake
Try canoeing, kayaking and funyaking
Take part in our awesome COPE program with plenty of open COPE sessions.
Climb one of our natural rock walls or try our climbing towers
Cook your own steak dinner one evening in your campsite
Win our camp wide cooking contest
Develop teamwork and leadership skills
Enjoy a nice hot shower 24 hrs a day in our clean shower and bath house. There are plenty of flush toilets and individual shower stalls.
Learn Tenderfoot through First Class Scout skills at our first year camper Dan Beard program
Contact
James Hitchings
Program Director
somersprogramdirector@hotmail.com
973-765-9322 ext 419

Amanda Landwehrle
Director of Trailblazer Services
somerstrailblazer@gmail.com
973-765-9322

Dave Lage
Camp Director
david.lage@scouting.org

Richard Hawkins
Outdoor Program Specialist
richard.hawkins@scouting.org
973-765-9322 x225

Patriots' Path Council Service Center
1 Saddle Rd
Cedar Knolls, New Jersey 07927
Phone: 973-765-9322

When & Where
Week 1Mount Allamuchy Scout Reservation
Sunday 07-07-2019 1:00 PM ET to
Saturday 07-13-2019 10:00 AM ET
---
Week 2Mount Allamuchy Scout Reservation
Sunday 07-14-2019 1:00 PM ET to
Saturday 07-20-2019 10:00 AM ET
---
Week 3Mount Allamuchy Scout Reservation
Sunday 07-21-2019 1:00 PM ET to
Saturday 07-27-2019 10:00 AM ET
---
Week 4Mount Allamuchy Scout Reservation
Sunday 07-28-2019 1:00 PM ET to
Saturday 08-03-2019 10:00 AM ET
---
Specialty WeekMount Allamuchy Scout Reservation
Sunday 08-11-2019 1:00 PM ET to
Saturday 08-17-2019 10:00 AM ET