Event Details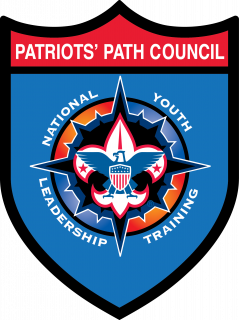 The June/July and August courses have been cancelled. Please select the November course.
What is NYLT?
The purpose of NYLT is to provide training to youth members of Scouts BSA troops, Sea Scout ships and Venturing crews to be the best leaders in their home unit.
Who may attend NYLT?
A registered Scouts BSA who is 13 years of age or completed the 7th grade, but not older than 18 years of age and has obtained First Class.
or
Program eligible youth Venturers and Sea Scouts at least 14 and completed the 8th grade who have completed Introduction to Leadership Skills for Crews or Ships at their home unit. Highly recommended to have 1 year of camping experience.
When?
The June/July course has been cancelled.
The August course has been cancelled.
The November Course will be 2 weekends. You MUST attend both sessions to be credited with completing the course.

November 6-8, 2020. Drop off will be at 5:30 pm on Friday. Pick up is 2:00 pm on Sunday
AND
November 13-15, 2020. Drop off will be at 5:30 pm on Friday. Pick up is 3:00 pm om Sunday.
Where?
All courses will be conducted at:
Winnebago Scout Reservation
102 Timberbrook Road
Rockaway, NJ 07866
A Scout may not be dismissed early unless traveling to camp or for a medical/family emergency.
There is a required pre-course conference for parents/guardians, scoutmasters, venturing advisors, skippers and participants.
Pre-course conference date for the November course will be:
October 11, 2020 from 3:00 pm to 5:00 pm
Patriots' Path Council Service Center
1 Saddle Road
Cedar Knolls, NJ 07927
PLEASE NOTE: If your Scout is attending the November course, you should plan to attend the November Pre Course Conference as there will be DIFFERENT information presented than for the June/JULY and August courses.
For more information contact:
Mike Loughman, NYLT Staff Advisor or George Hemenetz, NYLT Course Director
Phone: (973) 765-9322 ext. 226 Phone: 973-459-1319
Email: michael.loughman@scouting.org Email: cdnylt@ppcnylt.org
When & Where
NYLT November 2020 Weekend 1Winnebago Scout Reservation
Friday 11-06-2020 5:30 PM ET to
Sunday 11-08-2020 2:00 PM ET
---
NYLT November 2020 Weekend 2Winnebago Scout Reservation
Friday 11-13-2020 5:30 PM ET to
Sunday 11-15-2020 3:00 PM ET