SM/ASM Position Specific Training-Summer Camp
Event Details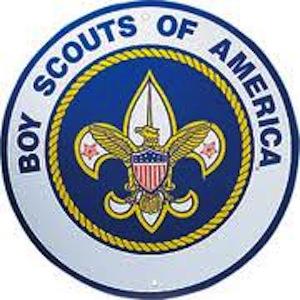 Make your Troop leader job EASIER and MORE FUN! An enthusiastic, trained leader can make the difference between a Troop that is struggling, and one that is ready to take on the world! This course will show both new and experienced Troop leaders how to apply proven techniques for running an effective Boy Scout Troop.
Who Should Attend?
Scoutmasters

Assistant Scoutmasters

Junior Assistant Scoutmasters

Committee Members are welcome, too
What Will I Learn?
Participants will learn how to meet the aims of Scouting by applying the 8 methods of the Boy Scouting Program. Sessions will include:
Aims and Methods of Scouting
Role of the Scoutmaster
The Patrol Method
The Troop Meeting
Advancement
The Support Team
Annual Planning
What should I bring?

Pen or pencil and paper for notes.
Wear your class A uniform if possible.
Coffee and tea will be provided, please bring your own mug. "A Scout is Thrifty."
Contact
Dan Kaufman
dkaufarng@gmail.com

Andrew Joiner
Council Program Director
Andrew.Joiner@scouting.org
973-765-9322

Patriots' Path Council Service Center
1 Saddle Rd
Cedar Knolls, New Jersey 07927
Phone: 973-765-9322

When & Where
SM/ASM Specifics -Winnebago-Flintlocks BuildingWinnebago Scout Reservation
Wednesday 07-10-2019 9:00 AM ET to 4:00 PM ET
---
SM/ASM Specifics-Camp Somers Dining HallMount Allamuchy Scout Reservation - Somers
Thursday 07-11-2019 9:00 AM ET to 4:00 PM ET
---
SM/ASM Specifics -Winnebago-Flintlocks BuildingWinnebago Scout Reservation
Wednesday 07-17-2019 9:00 AM ET to 4:00 PM ET
---
SM/ASM Specifics-Camp Somers Dining HallMount Allamuchy Scout Reservation - Somers
Thursday 07-18-2019 9:00 AM ET to 4:00 PM ET
---
SM/ASM Specifics -Winnebago-Flintlocks BuildingWinnebago Scout Reservation
Wednesday 07-24-2019 9:00 AM ET to 4:00 PM ET
---
SM/ASM Specifics-Camp Somers Dining HallMount Allamuchy Scout Reservation - Somers
Thursday 07-25-2019 9:00 AM ET to 4:00 PM ET
---
SM/ASM Specifics -Winnebago-Flintlocks BuildingWinnebago Scout Reservation
Wednesday 07-31-2019 9:00 AM ET to 4:00 PM ET
---
SM/ASM Specifics-Camp Somers Dining HallMount Allamuchy Scout Reservation - Somers
Thursday 08-01-2019 9:00 AM ET to 4:00 PM ET