Event Details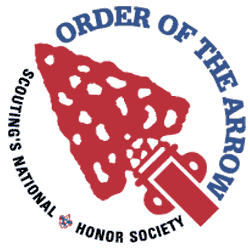 Lodge Leadership Development
Weekend
November 2-4, 2018
Located at Camp Wheeler
Mt. Allamuchy Scout Reservation
750 Waterloo Road, Stanhope NJ 07874
All Lodge members are encouraged to attend this exciting weekend!
Only $12 per person.
Check-in starts at 6:00 PM on Friday, November 2, 2018
This event is a dynamic, annual leadership training where participants learn more about the OA and Woapalanne Lodge, and how to become a better leader. Join Eagle Scouts, former Lodge Chiefs, members of Camp Staff, along with experienced Lodge Leadership for a weekend packed with great presentations and exciting activities. This is not only a great opportunity to get involved with the Lodge, but a great way to talk to people who have done Eagle Projects, visited High Adventure Bases, and led within their schools and communities. LEC members are strongly encouraged to attend. With training for both youth and adult advisors in the Lodge, this is going to be one amazing event! . . . DON"T MISS OUT!
What to bring: Sleeping Bag, Scout Uniform, clothing appropriate for the weather, water bottle, OA sash, toiletries, any medications you will need, a tent if there is no room in the cabins, and your current Health and Medical Record Form with Parts A & B completed and a copy of the front-and-back of your medical ID card attached to it if not previously provided at one of our spring or fall weekends this year. Should you need a copy of the form, download it from
http://www.scouting.org/filestore/HealthSafety/pdf/680-001_AB.pdf
There will be games, leadership training, and much more!
Departure on Sunday, November 4, 2018 will be 10:00 am.
This is an experience you won't want to miss!
When & Where
LLD WeekendMount Allamuchy Scout Reservation - Wheeler
Friday 11-02-2018 6:00 PM ET to
Sunday 11-04-2018 10:00 AM ET
Past