Florida Sea Base Contingent 2023
Event Details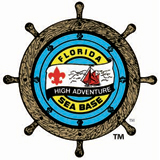 FLORIDA SEA BASE
The Mid-America Council will be sending a council contingent to the Florida Sea Base in 2023! We are planning to send 1 crew, 6-8 people, on the Keys Adventure. The Florida Sea Base is a unique Scouting program that offers aquatics programs found nowhere else. (www.bsaseabase.org). Located just outside of historic Key West on Summerland Key, Sea Base offers a breadth of ocean adventures. Home to World Organization of Scouting Movements lone threatened/endangered coral nursery; all programs offered are multi-adventures and include elements of service and conservation. No prior experience required. The Sea Base Contingent Committee reserves the right to not accept a registration if the candidate is not fit physically or emotionally for the trip.
WHO:
- Youth must be 13 years of age prior to their arrival to Sea Base.
- Adults: Two adults must be 21 years of age or over. There must be a registerd female adult leader over 21 if female youth are participating. Maximum of 3 adults per crew.
- Participants will be in crews of 6-8 members with majority of youth and minimum of two adults. All participants must be registered in the BSA.
- Participants must not exceed the maximum acceptable limit in the weight-for-height chart HERE. Participants cannot weigh in excess of 295 pounds
- Participants must be able to swim 100 yards (BSA swim test) and stay afloat for one minute.
- Participants must know and use the Scout Oath and Law as their guide to appropriate behavior.
WHEN:
June 6, 2023 - June 10, 2023 (dates may be adjusted)
WHERE:
The Keys Adventure program runs out of the Briton Environmental Center off the Summerland Key.
COST:
$2,600 per participant *cost will be confirmed by Sept 2022 due to travel costs.
A non-refundable $200 deposit is required to reserve a spot.
The fee includes all Florida Sea Base fees, all air and ground travel, meals, and special mementos for the Mid-America Council contingent. Spots are limited to first-come, first-serve. All fees must be paid in full by March 15, 2023.
WHAT TO EXPECT:
- Participants will receive additional information related to travel arrangements, program opportunities, and trip preparations.
- The Mid-America Council reserves the right to add qualified participants to all crews up to the maximum registration limit.
- Each participant must complete the required health forms and COVID forms for Florida Sea Base. Click here to download all appropriate health forms.
- Review personal equipment to bring on the adventure HERE.
- Visit Sea Base's website at www.bsaSeaBase.org for more information about this great experience.
When & Where
Florida Sea Base
Saturday 06-10-2023 12:00 AM CT to
Sunday 06-18-2023 12:00 AM CT