Omaha (Ralston HS) STEM Day Camp (BH)
Event Details
Cub Scout Day Camp
2019 Theme:
Under the Sea & STEM
hosted by the Black Hawk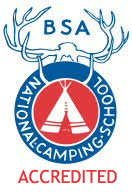 Cub Scout day camps are organized by the Mid-America Council, Boy Scouts of America and conducted by volunteers from the local area. Day camps are for registered Cub Scouts entering the 1st-5th grades the following school year. Those entering the 1st grade must be accompanied by an 'adult partner' during their participation. Although individual Cub Scouts are able to participate in any day camp, it is strongly encouraged for Cub Scouts to attend with their friends and adults from the same den or pack; and for the pack's camping coordinator to submit a single registration for all those attending. Activities will include:
Science
Technology
Engineering
Math
Day camps are conducted by adult volunteer leadership who were trained and certified at one of the Boy Scouts of America's National Camping Schools. Day camps are also supported by a number of adult and youth staff members. Boy Scout Den Chiefs may also support the day camp program by assisting the Cub Scouts throughout the camp.
A variety of different activities are offered to allow participants to experience outdoor programs for Cub Scouts; many of which are designed to implement the 2019 Cub Scout program theme. Most camps include activities based on STEM, nature, shooting sports, and games. Adult volunteers make up the nucleus of the day camp staff by volunteering in positions to lead specific programs, support the general operation, or by managing a den of Cub Scouts throughout their time at camp.
Dates: Monday, July 15 - Friday, July 19
Time: 9:00 AM - 12:00 PM (drop off no earlier than 8:30 AM)
Location: Ralston High School (8969 Park Drive, Ralston, NE 68127) for some days, other STEM businesses around the Metro for other days.
Participant Fees:
Cub Scouts* - $90 ($80 if paid by June 7; $100 if paid after July 7)
Boy Scout Den Chiefs - FREE (must be at least age 13 AND 1st Class rank)
Youth (staff) - FREE (must be at least age 14)
Adults (staff) - FREE
*Cub Scout fee includes day camp t-shirt if registered by May 21
Note:
Units are strongly encouraged to provide a 2:8 ratio of adults to youth throughout the week. Adults do not need to be the same everyday, but some adult supervision from the pack can help make for a greater experience for the Scouts.
Activities Included:
details coming soon!
Each participant and staff member MUST have a BSA Annual Health & Medical Record (ie health form), parts A-B to remain on-site. The camp leadership will communicate to all those registered through email addresses provided.
When & Where
Ralston High School
Monday 07-15-2019 8:30 AM CT to
Friday 07-19-2019 12:00 PM CT
Past