Benson Park 1-Day Camp (IH)
Event Details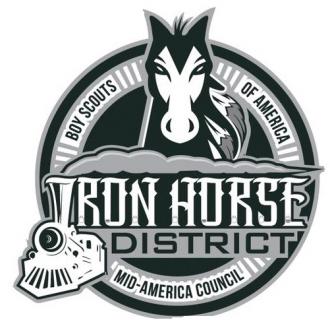 Cub Scout Day Camp
2019 Theme:
Under the Sea
hosted by the Iron Horse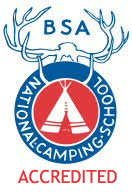 Cub Scout day camps are organized by the Mid-America Council, Boy Scouts of America and conducted by volunteers from the local area. Day camps are for registered Cub Scouts entering the 1st-5th grades the following school year. Those entering the 1st grade must be accompanied by an 'adult partner' during their participation.
Date: Saturday, July 27
Time: 9:00 AM - 4:00 PM (drop off no earlier than 8:30 AM)
Location: Benson Park - 7028 Military Avenue
Participant Fees:
Cub Scouts* - $30 ($25 if paid by July 14; $35 if paid after July 21)
Boy Scout Den Chiefs - FREE (must be at least age 13 AND 1st Class rank)
Youth (staff) - FREE (must be at least age 14)
Adults (staff) - FREE
*Cub Scout fee includes day camp t-shirt if registered by May 21
Note:
Units are strongly encouraged to provide a 2:8 ratio of adults to youth throughout the week. Adults do not need to be the same everyday, but some adult supervision from the pack can help make for a greater experience for the Scouts.
Activities Include:
From participating in a "sea sand" castle building competition to climbing a coral reef (aka bouldering wall) we'll explore why it's better down where it's wetter - Under the Sea!
We'll learn how a drop of the ocean travels right Behind Your Faucet in your very own home! And Roblox fans will love the survival challenge of what happens when too much water floods your home with in an Enviroscapes activity!
We'll get an up close look at some aquatic friends (hopefully!) through fishing at Benson Lake, create our very own ooey-gooey Sea Slime and have a little fun in the water ourselves at the Splash Pad!
Available July 1, complete program details and schedule can be downloaded from the attachment links to the right of the registration page. Also be sure to review the Parent Guide to know what to expect at Day Camp!
Each participant and staff member MUST have a BSA Annual Health & Medical Record (ie health form), parts A-B to remain on-site. The camp leadership will communicate to all those registered through email addresses provided.
When & Where
Benson Park
Saturday 07-27-2019 9:00 AM CT to 4:00 PM CT
Past