Trauma Thursday, CHI Health Immanuel & Lakeside Program
Event Details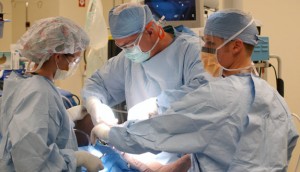 The CHI Health Immanuel Exploring program will start with the "Trauma Thursday" event at Immanuel Hospital. This evening is an opportunity to learn more about the health care professionals involved in a trauma situation. After Trauma Thursday, Exploring programs will be offered at our CHI Health campuses.
Students are encouraged to attend all sessions. The program will showcase the area of expertise at our Immanuel Hospital and continuing on with sessions at Lakeside Hospital and Bergan Mercy. These programs are an excellent way to learn more about the intricacies of several health care career fields and will provide the student with a better understanding of each specialty. The purpose of this program is to give students the best information about careers in health care through tours, guest speakers, discussions, and various hands-on learning experiences.
WHEN
Thursday, September 5th, 2019
5:30 p.m - 8:00 p.m
WHERE
Immanuel Hospital
Conference Center
6901 N 72nd St.
Omaha, NE 68122
COST
$40 per person
All sessions are included in the one time payment of $40.00
When & Where
Program Start DateImmanuel Medical Center
Thursday 09-05-2019 6:00 PM CT to 9:00 PM CT