Event Details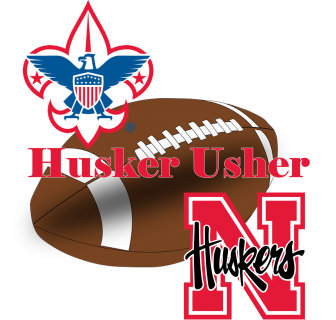 Register now for the Scout Ushering Service!!!
Football season will be here soon!
It's time to start thinking about Husker Football again, and with the new additions in East Stadium, we need MORE USHERS!!! If you are interested in ushering at the Home football games, all you have to do is get signed up on-line.
11 year old Scouts can sign up to be Ushers, with a parent/guardian in attendance, Every Usher does have to wear a Complete Boy Scout Uniform (shirt, pants/shorts, belt, and socks) in order to be admitted to the stadium.
When & Where
Nebraska VS. North DakotaUNL Memorial Stadium
Saturday 09-03-2022 12:30 PM CT to 4:30 PM CT
---
Nebraska VS. Georgia SouthernUNL Memorial Stadium
Saturday 09-10-2022 4:30 PM CT to 8:30 PM CT
---
Nebraska VS. OklahomaUNL Memorial Stadium
Saturday 09-17-2022 9:00 AM CT to 1:00 PM CT
---
Nebraska VS. IndianaUNL Memorial Stadium
Saturday 10-01-2022 4:00 PM CT to 8:00 PM CT
---
Nebraska VS IllinoisUNL Memorial Stadium
Saturday 10-29-2022 6:00 AM CT to 6:30 PM CT
---
Nebraska VS MinnesotaUNL Memorial Stadium
Saturday 11-05-2022 10:45 AM CT to 6:30 PM CT
---
Nebraska VS WisconsinUNL Memorial Stadium
Saturday 11-19-2022 3:30 PM CT to 6:30 PM CT