Seven Feathers District Pinewood Derby with digital broadcast
Event Details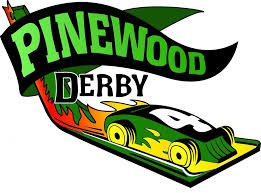 Hello Cub Scouts and Scouters of the Seven Feathers District!
I am pleased to announce that the 19th annual running of the Seven Feathers District Pinewood Derby will take place at the Beatrice Municipal Auditorium on March 27th, 2021. The District has been planning for both a Race and a Car Show, allowing 12 entries in each category from each pack– for a total of 24 entries from each pack. The Beatrice Municpal Auditorium will accommodate a moderate size crowd and we will be subject to City/County Covid-19 Protocols in regard to Masks and Social distancing, (please be sure to bring at least one adult for every three Scouts).
Lunch and concessions will not be available on-site during the event. So, plan on bringing a sack lunch or eating off site.
On the registration page you will find the paaket with schedule and other information about the derby, rules & regulations for the Car Show and Race entries, and *t-shirts for this event can be preordered on-line as part of your registration. Deadline for t-shirt orders will be Wednesday, March 24th and will only be available as part of online registration there will not be an onsite vendor processing t-shirt order, T-shirts will be delivered to your Cubmaster in MAY of 2021
Registration is done online through the Council website and must be completed no later than Wednesday March 24th, 2021. Be sure that you register for the 7F (Seven Feathers) Pinewood derby and not the Salt Valley or Prairie Winds events
When & Where
Beatrice Municipal Auditorium
Saturday 03-27-2021 9:30 AM CT to 2:00 PM CT
Past