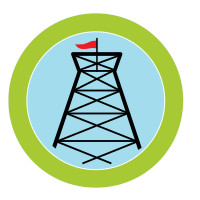 Theme: Scouting: Past-Present, working on Pioneering Merit Badge.
Webelos and Arrow of Light Scouts are welcome as guests of a troop. Registration is still required for them. This is a great opportunity to meet the Arrow of Light requirement of attending a Boy Scout event
A free pulled pork lunch will be provided on Saturday
A Golden Skillet award will be awarded to one Troop, as well as an award for the best "Camp Gadget" built on site!
Liz Robak
District Executive
liz.robak@scouting.org
402.413.9212

Outdoor Education Center
600 S 120th St
Walton, Nebraska 68461
Email: councilbsa@cornhuskercouncil.org
Phone: 402-488-6020

Friday 10-20-2017 6:00 PM to
Sunday 10-22-2017 10:30 AM
Past
Crete Youth Cabin

Map this event
Coords: 40.5858243, -96.9414245
877 County Rd 2350
Crete, Nebraska 68333