OA Lodge Banquet and Lodge Leadership Development (LLD)
Event Details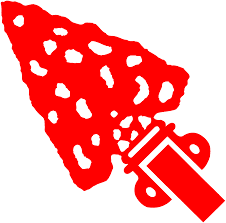 A lodge is only as strong as its members. LLD will build the team of lodge leaders who will guide our lodge into the future. There are a number training sessions that will give our future leadership the tools and focus to address current and future issues in the lodge.
The Lodge Banquet will celebrate our success over the past year. Invite your family to join you, your fellow Arrowmen, and their families as we enjoy a good meal, fellowship, and program.
Last year, we re-introduced a lock-in with our annual event. This is a relaxed event for Arrowmen without any sort of agenda. We have activities lined up such as dodgeball and karaoke.
Who: Arrowmen and their families
What: LLD, Lodge Banquet, and Lock-In
When: Saturday, February 1, 2020
LLD: 8:30 AM – 6:00 PM
Banquet: 6:00 PM – 8:00 PM
Lock-In: 8:00 PM – 7:00 AM Sunday
Where: First United Methodist Church Fellowship Hall, 4500 Linden Dr, Kearney, NE
Cost:
LLD: $15 per Arrowman
Banquet: $10 per person
Lock-In: FREE!
Lunch will be provided for those attending the training. The training will be all day with 7 unique trainings. All you need is your Class A and note-taking materials. The fee is $15.
The banquet will begin at 6:00 P.M. All family members are invited to come and enjoy a meal with us and learn about our order. The banquet will have a presentation from a keynote speaker and the Lodge Chief. The cost is $10 per person. This is optional.
Lock-In (Optional)
This a relaxed event without any sort of leash. Yes, you read it right, you can do whatever. We will have some set up activities like lodgeball and karaoke. Just don't forget to bring plenty of drinks, a sleeping bag, and any other activities you would like to bring as long as they are appropriate. Did we mention its all free of charge?
When & Where
First United Methodist Church - Kearney
Saturday 02-01-2020 9:00 AM CT to 8:00 AM CT
Past