2022 Montana Council Commissioner Summit
Event Details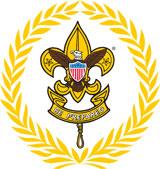 This is a virtual event for all commissioners to attend. This gathering provides commissioners the opportunity to engage with other commissioners across the council and to exchange ideas on how to improve the service to our units. District members are encouraged to provide a location for locals to gather (best effort) to enhance the fellowship (contact your respective District Commissioner for details and locations as needed).
The main session provided by Jeff Green, ACC - Technology deals with volunteer burnout for both the units and ourselves. This is becoming critical after dealing with COVID-19 and the loss of folks due to the national legal issues. As a lead in to this important session, the two breakout sessions will discuss Leadership/Succession Planning and Unit Training, A Method Approach.
This is NOT intended to be a lecture, but an open discussion for all to participate. The topics are important to the success of our council and units. It is a ZOOM event vs. in-person because of the cost of travel for all but a few. Likewise, I am keeping it to a morning so as not to blow the entire day. Uniforms are strongly encouraged.
I am looking forward to "seeing" you at the Montana Council Commissioner Summit!
Gary A. Ely
Montana Council Commissioner
mt.bsacommish@gmail.com
When & Where
Montana Council Virtual Session
Saturday 08-06-2022 9:00 AM MT to 12:30 PM MT
Past