2020 Radio Merit Badge Virtual
Event Details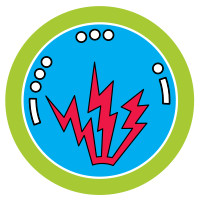 Radio Merit Badge
This class will be conducted on Zoom.
Date: June 13
Time: 9:00am - 4:00 pm
Instructor: Tom Daugherty
There will be a one hour break for lunch.
The Zoom link will be sent out prior to the class.
The requirements that need to be accomplished by the scout before the event are:
1. Read the book (can be a digital version or paper version)
2. Down load the work book and print out a copy for use during the presentation (This is attached to your reservation confirmation).
3. We will take a break for lunch from Noon to 1 pm CDT.
4. The scout should expect the presentation to be complete about 2:30 pm.
5. After 2:30 pm, I will request each scout to call me or the other Radio Merit badge counselor to begin the Merit Badge requirement review.
6. During this review it will be determined where the scout is geographically located and we will request a phone number to call the scout back with arrangement for completing the final requirement of talking on the Transceiver and completing a log entry verifying per requirements.
7. After the scout has completed this final requirement, a call to me or the other counselor will allow us by phone to verify and complete this final requirement sign off for the scout.
When & Where
Radio ClassOnline Merit Badge Class
Saturday 06-13-2020 9:00 AM CT to 4:00 PM CT
Past