2020 Environmental Science Merit Badge Virtual
Event Details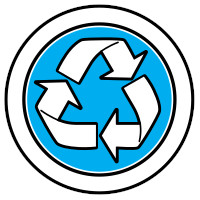 Environmental Science Merit Badge
This class requires attendance on two days to complete.
Greetings Environmental Science Scouts,
Please prepare for our merit badge course in advance by doing the following:
1. Read over requirement #1 and write down key points for a timeline - Make a timeline of the history of environmental science in America. (We will cover the rest of this requirement during the class).
2. Complete requirement #2 - Define the following terms: population, community, ecosystem, biosphere, symbiosis, niche, habitat, conservation, threatened species, endangered species, extinction, pollution prevention, brownfield, ozone, watershed, air shed, nonpoint source, hybrid vehicle, fuel cell. (You do not need to write out long definitions but please be familiar with each term so we can go over each one during the class, we will take turns around the room defining these terms).
3. Look around your home for supplies to complete an experiment on waterfowl and oil. You will need the following supplies to complete the experiment. You will complete the experiment independently after the class session is over, so you do not need to have the supplies by the time of the Zoom or during the Zoom meeting:
- feathers
- motor oil
- water basin(s)
- dispersant (detergent)
- solvent (cleaning solution)
- absorbent (kitty litter)
- cleaning brushes or sponges
There will be 2 adults present during the Zoom meeting. Please come prepared to interact and participate in the course, we look forward to seeing you there!
When & Where
Part 1Online Merit Badge Class
Tuesday 06-16-2020 10:00 AM CT to 11:30 AM CT
Past
---
Part 2
Friday 06-19-2020 10:00 AM CT to 11:30 AM CT
Past