2020 Emergency Preparedness Merit Badge Virtual
Event Details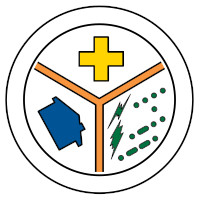 Emergency Preparedness Merit Badge
To be well prepared for the meeting, please read over the Emergency Preparedness merit badge requirements.This Zoom course will provide a PARTIAL completion of the merit badge and will involve independent work during the duration of the course. There are some requirements that must be done in person. Those requirements you will be able to complete with your unit accordingly.
This merit badge does have some pre-requisites, which include the following:
A. You must already have completed the First Aid Merit Badge
B. Read over requirement 2A and choose 10 of the items to apply the principles of 2A to. We will also review 2A during the course online.
When & Where
Emergency Prep session 1
Online Merit Badge Class
Sunday 11-08-2020 10:00 AM CT to 11:30 AM CT

---
Emergency Prep Session 2
Online Merit Badge Class
Sunday 11-15-2020 10:00 AM CT to 11:30 AM CT