2021-2022 Treehouse and Adirondack Reservations
Event Details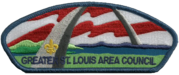 Please only sign up one leader per unit!
Reservations for the treehouses at S-F and adirondacks at both Beaumont and S-F may be made beginning Monday, August 9th. On that date or after, units may make reservations for weekends between October 1, 2021 and September 30, 2022 on a first-come-first-served basis. These popular three-sided, open-air cabins with bunk beds offer units a unique way to enjoy our fantastic camps! To provide a fair and orderly reservation process, units are asked to register through this site, which will indicate that you intend to make a reservation. Unit leaders may register through this site until 12:00 PM on Friday, August 6th. Leaders will be emailed no later than 8am August 9th with a unique, one-time use access code. The access code will be entered at the end of the reservation during the check out. Payment is due at check out.
The reservation system will be live starting Monday, August 9th at 9:00 AM. Units are limited to one stay in the treehouses or one stay in the adirondacks, plus any other program areas (hiking, shooting sports, etc.) that you wish to tack on to that one weekend reservation. Reservations can be made for those facilities from October 1, 2021 through September 30, 2022. Please only sign up one leader per unit for the lottery. Units will have until 9:00 AM on Monday, August 16th to complete their reservations. At that time, the system will open to everyone and any unit may make a reservation for either facility, assuming it is available.
All other camp facilities will open for online reservations beginning Monday, August 16th.
Tutorial Video for Access Codes
When & Where
Council Service Center -- MacArthur (W. Pine)
Friday 08-06-2021 12:00 AM CT to 12:00 PM CT
Past