2022 Motorboating Merit Badge Clinic
Event Details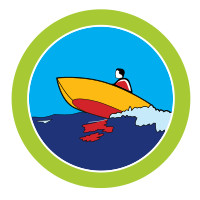 Learn to be a safe boater is like learning to be a safe driver. You need to know the nautical "rules of the road" - as well as federal, state and local laws - and obey them.
In this merit badge center, you will learn about boating safety, nautical signs and signals, boat handling and seamanship, weather, services and emergencies, and care of the boat, motor and boating equipment. There will be verbal requirements and time to get out on the water in a motorboat.
The Motorboating Merit Badge Skill Center is for Scouts age 14 and older and takes place October 1, 2022 9 a.m. to 4 p.m., at Swift Base, S bar F Scout Ranch.
Fee: $15 (Lunch provided)
Limited to 30 participants.
Required Materials/Prepartation: CPR Red Card and must be classified as a BSA Swimmer (swim tests will not be conducted at the clinic). Parts A and B of the Annual Health Form. Please bring the Motorboating Merit Badge Book with you. Dress for the weather.
You must bring your own Blue Card signed by your Scoutmaster
When & Where
Motorboating Merit Badge Skill CenterS-F Scout Ranch
Saturday 10-01-2022 9:00 AM CT to 4:00 PM CT
Past