2021 Thunderbird/Grand Towers Pinewood Derby
Event Details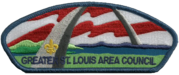 The District Pinewood Derby is a racing event for unpowered, unmanned miniature cars. Cubscouts from the district will drop their cars off and await the results from each race. This year's event will be virtual, and a pre-recorded video of the event will be sent out to participants once complete! We hope you will join us for some incredible fun!
Car drop off is from 9am - 10am on Saturday March 20.
WHEN:
3/20/2021, Saturday
WHERE:
Our Lady of Sorrows--Parish Hall/Gym (Hosted by Pack 51) 5020 Rhodes Ave, St. Louis, MO 63109
TIMELINE:
Car drop-off: 3/20/2021 - 9am to 10am
Socially distant, masks required, on-site photo opp
Races will be recorded for viewing on the 27th (allow us time for editing in fun please)!
NO THIS WILL NOT BE BORING!
There will be slow motion instant reply, music, color commentary, etc.
Car pick-up: 3/20/2021 - 5pm to 6pm
Socially distant, masks required, on-site photo opp as well
COST:
$5.00 per car entered (online only)
$4.00 early bird registration before Feb 20th, 2021!
REGISTER:
**There is NO on-site registration.***
CAR SPECIFICATIONS:
The full list can be found below in the "Rules of the Road".
Weight max, 141.8gram (5 oz)
Height max, 3" (to clear track timer)
Length max, 7"
Width max, 2-3/4" (includes wheels & axles)
Width min, 1-3/4"
Clearance min, 3/8" (between bottom of car and bottom of wheels)
Axle slot distance 4-3/8" (use kit slots only)
PINEWOOD DERBY RULES:
Thunderbird Pinewood Derby "Rules of the Road"
TROPHIES FOR:
1st, 2nd, 3rd fastest
1st, 2nd, 3rd viewer choice (SurveyMonkey Link given to all registrants)
Most shiny car
Thinnest car
Best fuel economy
And other fun trophies
When & Where
Our Lady of Sorrows Parish Hall
Saturday 03-20-2021 9:00 AM CT to 2:00 PM CT