Event Details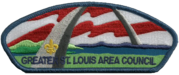 ** 2021 Special**
Attend a second week of Grizzly for only $100, start the 2nd registration and before paying please email Elizabeth Belter to redeem the discount
Thank you for your interest in Cub Scout Day Camps! We are looking forward to the adventures your child will experience this summer.
Registration Tips:
We encourage Cub Packs to sign up as a unit. If your pack has a Camping Chair please have your Camping Chair collect all monies and information.
Grizzly Camp is a unique camp that offers 4 weeks with 4 different themes! Each week will be filled with Shooting Sports, Swimming, and Hands on Nature activities. Scouts will also receive a lunch each day camp is in session. We encourage parents to participate with their child the week they are attending camp, but parent supervision is not required at this camp. Please note that an adult partner is still required for all youth entering the 1st grade in the fall of 2021. We hire Den Leader walk arounds for each week. Please e-mail Suzie Voss at suzie.voss@scouting.org if you are interested in helping this year.
***Please note changing this year, Grizzly Camp will not be serving a lunch at camp due to COVID. Campers need to bring their own sack lunches to camp each day.***
Day/Twilight Camp COVID-19 Policies can be found here
July 5th-9th - Grizzly Wizarding World
July 12th-16th - Game On (a week all about Gaming)
----Games include: Among Us, Create your own board/card game, Fortnight, Animal Crossing, & Super Mario
July 19th-23rd - Survivor Scout: A Scout Skills Week
July 26th-30th - Space Defenders
Camp Director: La Donna Hudson, MyGrizzlyCamp@gmail.com
Program Director: Kim Rowden, kimrowden1@me.com
Health Forms Part A and B will be needed for Day Camp. This does not require a doctor signature. Health forms are for youth and adults that are attending day camp. This is for your safety.
Be sure to check out our Day Camp Trading Post Pre-Sale Items
Shirts, Patches, Water bottles, and Backpacks
When & Where
Session 1 Grizzly Wizarding WorldBeaumont Scout Reservation
Monday 07-05-2021 9:00 AM CT to
Friday 07-09-2021 4:00 PM CT
---
Session 2 Game OnBeaumont Scout Reservation
Monday 07-12-2021 9:00 AM CT to
Friday 07-16-2021 4:00 PM CT
---
Session 3 Survivor Scout: A Scout Skills WeekBeaumont Scout Reservation
Monday 07-19-2021 9:00 AM CT to
Friday 07-23-2021 4:00 PM CT
---
Session 4 Space DefendersBeaumont Scout Reservation
Monday 07-26-2021 9:00 AM CT to
Friday 07-30-2021 4:00 PM CT