Event Details

This event has been canceled and will not be rescheduled this year.
The 2020 NCMC Merit Badge College will be held on Saturday, March 14, 2020 at North Central Missouri College. Check In will be from 8:00 a.m. to 8:45 a.m. in the Cross Hall Coffee Shop. Opening ceremony will be at 8:45 a.m. The morning session will begin at 9 a.m. and run until noon. The afternoon session begins at 1:00 p.m. and will conclude by 4:00 p.m.
The cost for the day, including lunch in the College Cafeteria, will be $7.00 for each scout. Leaders only pay if they are eating in the cafeteria. Fees will be collected in the morning at check in or at March Round Table.
Not all requirements for each merit badge can be completed at the college so to get the most out of each class and please encourage all scouts to review the merit badge pamphlet and requirements prior to attending to help them "Be Prepared" to participate. Merit Badge worksheets can be accessed at http://www.meritbadge.org
Information on classes, prerequisites and class registration can be found on the registration page. We look forward to seeing Scouts and guests at this annual event. Leaders don't forget to bring enough blue cards for your scouts.
Checks should be made out to: Troop 99
Schedule:
Registration 8:00 – 8:45 (In Cross Hall Coffee Shop)
Opening 8:45 – 9:00
Morning Session 9:00 – 12:00
Lunch 12:00 – 1:00
Afternoon Session 1:00 – 4:00
Merit Badges:
American Heritage, Art, Bird Study, Chemistry, Citizenship in the Nation, Citizenship in the World, Communications, Crime Prevention, Digital Technology, Electricity, Finger Printing, First Aid, Mammal Study, Nuclear Science, Robotics, Sports, Traffic Safety
Leader Training:
Kyle Yardley will be offering Leader Training in the same room as usual, Hoffman Hall 102
Contact:
Cory Cooksey – 660-654-2765 (text or leave message) ccooksey@mail.ncmissouri.edu
Parking:
Suggested parking is in lots A or C (see map on back)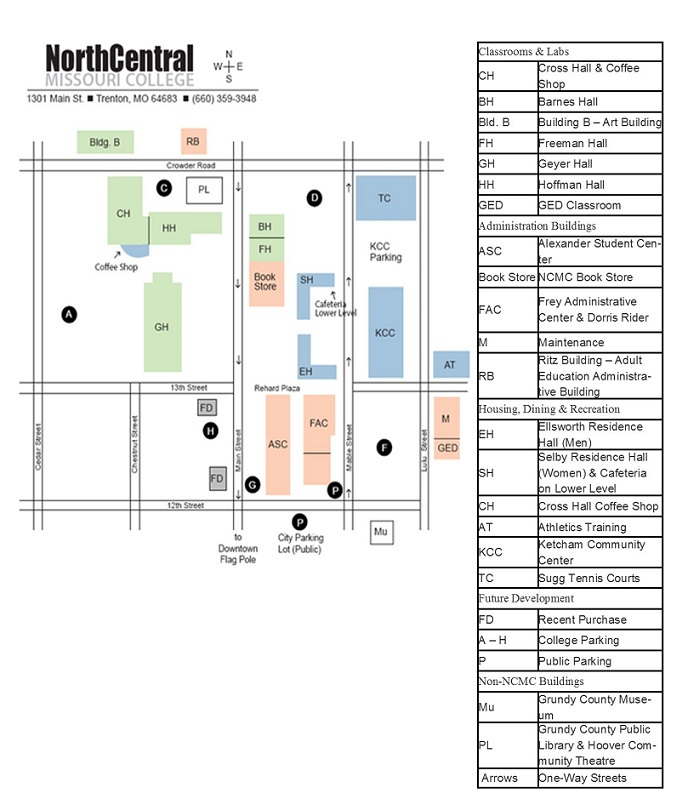 When & Where
North Central Missouri College
Saturday 03-14-2020 8:00 AM CT to 4:00 PM CT
Past