Merit Badge Clinic November 2019
Event Details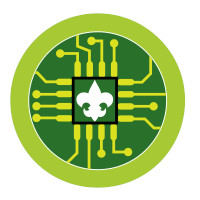 Merit Badge Clinic: "Law" and "Order"
with focus on being a valuable member of your Community.
Who - Scouts, BSA in Central Minnesota Council
What - Merit Badges. A couple are all day, but most of them will give you the option to sign up for two merit badges. Registration includes Lunch, facilities, and supplies!
Cost - $40 Per Youth (includes lunch, $7 for Adults (lunch)
Register by October 23rd and save $5!
Where -Holy Cross Lutheran Church, 2555 Clearwater Road, St. Cloud
When - Saturday, November 16th. Registration opens at 8 am. Classes are from 9 am-Noon and 1 pm-4 pm.
Classes include Law, Crime Prevention, Fingerprinting, American Cultures, First Aid, Emergency Prep. Watch this space for more classes!
When & Where
Saturday, November 16Holy Cross Lutheran Church
Saturday 11-16-2019 8:00 AM CT to 4:00 PM CT