2019 Merit Badge Camps at Parker
Event Details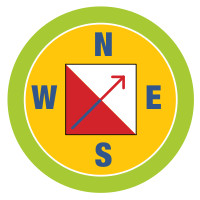 Merit Badge Weekends at Parker Scout Camp
Parker Scout Camp 21930 Paradise Drive, Nisswa, MN
Note: Merit Badge Classes are included in camp fees. Merit Badge Awards must be verified and purchased by the units.
Merit Badge Camps for Scouts, BSA
Skills and Trades MB Camp, after 5:00 PM, Friday, Sept. 20 - Noon on Sunday, Sept. 22.
September Merit Badge choices may include Traffic Safety, American Labor, Welding, Auto Maintenance, Art, and more! Catalog will be updated by August 21. More classes needed!
Hang in there with us as we add classes for this fun event!
$65 for Scouts, $30 for adults. Fees include Friday and Saturday night camping, (do you need them for your camping merit badge?) 3 meals on Saturday and 1 Sunday breakfast, the opportunity to earn merit badges, and enjoy fellowship with Scouts from around the council!
Individuals will camp Jamboree style, and troops may request a campsite. Bring tent, sleeping, and personal gear.
Parker Scout Camp is located on 276 beautiful acres of woods with a sandy beach, and a castle! A perfect place for a fall weekend outing, and a fun place to work on advancements.
Other activities may include biking the Paul Bunyan Trail which is located just a mile from the camp, archery for fun, and swimming.
We have openings for counselors for the September Merit Badge Camp! Call Mary @ 320-493-1194 or 320-251-3930 if you have a skill or trade merit badge you would like to share with Scouts, BSA!
All merit badges above the required number of electives that are earned and recorded before your Eagle board of review will count towards immediate recognition of palms on your board of review date. You will qualify for your palms immediately. There is no longer a 3 month waiting period for each 5 extra merit badges earned before you achieve Eagle, however, the 3 month rule does apply after your Eagle board of review.
This makes it a great idea to work on electives now! It's a great time to try something new and fun!
ADULT SUPERVISION is required.
When & Where
Aquatics and First AidParker Scout Camp
Friday 08-16-2019 5:00 PM CT to
Sunday 08-18-2019 12:00 PM CT
Past
---
Trades and Skills Merit Badge WeekendParker Scout Camp
Friday 09-20-2019 5:00 PM CT to
Sunday 09-22-2019 12:00 PM CT
Past