Event Details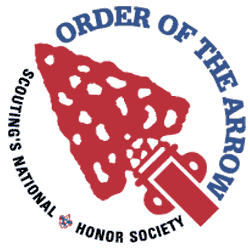 This registration is to show your interest in the 2022 National Order of the Arrow Conference in Knoxville, Tennessee. This registration does NOT guarantee you a spot on the contingent that will attend NOAC. Those selected from these registrations will be required to attend meetings before the trip and participate in Lodge activities.
We are very excited to be attending NOAC 2020. The total council cost is estimated to run about $625 plus travel expenses, must pay a $100 deposit. This includes , lodging, and meals to and at the event at University of Tennessee Knoxville.
There will be a payment schedule requiring $200 per month.
If you have any questions or personal needs, please contact DJ Collins phone: (218) 821-8926 email: dj.collins@yahoo.com .
When & Where
University of Tennessee Knoxville
Monday 07-25-2022 9:00 AM CT to
Saturday 07-30-2022 11:00 AM CT
Past