Event Details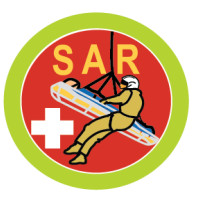 Has Been rescheduled to October 9 - 11, 2020
Ripley Rendezvous 2020 "Search & Rescue" will be held at the Camp Ripley Army National Guard Training Facility, Camp Ripley, MN. April 24th -26th, 2020. This spring time event is truly a unique opportunity to utilize the training facility's ranges and buildings in presenting two distinct levels of out of this world programs.
The Adventure Program (Scouts BSA scouts age 10 and up) will be conducted at the ranges for everyone that enjoys shooting sports. Scouts will be using shot guns, .22 rifles, 50 cal. black powder inlines, archery, Scout Skills- focusing on "Search and Rescue skills", GaGa Ball Pit, Merit Badge Classes.
The Scout Ops is an Extreme (Scouts BSA scouts age 13 and up) program for the older Scouts BSA and Venturers, who are ready for a more rigorous program using advanced physical and mental trials that go along with team work and goal accomplishment. This older Scout program will have several physical and mental challenges for participants, and hands-on activities. Rappelling, Leader Reaction Course, Search & Rescue Simulation, Merit badge Classes and much more.
OA Elections/Call out, Flag Retirement Ceremony, Campfire Program and more
Registration is
$50 for all participants from February 1-September 7 at 11:59 PM.
$60 from September 7 - September 27 at 11:59 PM.
$70/person, if room is available after the registration closes September 27.
Space is limited so register early, once we are full we will no longer accept late registrations or walk in registrations.
Fees include program, meals, and housing.
When & Where
Ripley Rendezvous 2020Camp Ripley
Friday 10-09-2020 5:00 PM CT to
Sunday 10-11-2020 11:00 AM CT