Wilderness First Aid Training
Event Details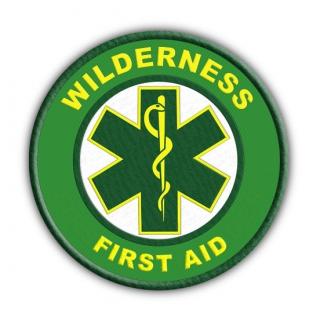 Wilderness First Aid Training
Norseland Scout Camp
Saturday, April 26 - Sunday, April 27, 2024
Wilderness First Aid 10:30am Saturday - 5pm Sunday
$140 per person (must be 14 years of age at time of class)
CPR/AED/FA add-on 8am - 10am Saturday
$60 per person for add-on CPR/AED/FA
Class is limited to 24 participants
Must be 14 years of age or older to attend
This Wilderness First Aid course teaches participants the skills necessary to assess, stabilize and treat injured or ill persons in backcountry conditions. For Scouting, being prepared includes being ready to render first aid. As units go farther into the backcountry, additional training is needed to compensate for settings where access to hospitals or clinics and even emergency transport can be delayed for hours or even days. Wilderness First Aid is the next step up from basic first aid and is required for all unit backcountry outings. This is also a great training for all Scouts (age 14 and up), Scout Leaders, hunters, outdoor enthusiasts and those who work in outdoor settings including camp staff members.
PRE-REQUISITE: American Red Cross Adult CPR/AED/First Aid Training
Each participant must have current American Red Cross Adult CPR/AED/First Aid training and must submit a copy of their American Red Cross certificate. This certificate must show certificate ID number and date of completion.
A certificate copy should be submitted prior to class by emailing it to Course Instructor Chris Sandquist at csandquist.law@gmail.com.
For those without Red Cross CPR/AED/First Aid Training, we are offering this course Saturday morning, (April 26, 2024), from 8am - 10am prior to the Wilderness First Aid course. This class will begin sharply at 8am and is an additional $60 fee. This is a blended class; meaning you will complete part online and part in person. You will be asked to register for this class during the Wilderness First Aid registration.
Shortly after registration, you will receive an email from the American Red Cross to create (or log into) an account on their website, and you can then begin the on-line portion of the class. This on-line portion must be complete before April 26, 2024, or you will not be able to participate in the hands-on instruction portion of the class.
Wilderness First Aid Training
All participants are welcome to arrive Friday evening and tent camp at no additional cost. Meals and supplies are the responsibility of the participant for Friday night as is Saturday breakfast.
For those not participating in the CPR/AED/First Aid training, you should be ready to begin the Wilderness First Aid at 10:30am Saturday morning.
Wilderness First Aid Training runs from 10:30 am Saturday to 8:00 pm and Sunday from 8:00 am to 5:00 pm. You must complete all 18 hours of this training in order to be certified.
Again, participants are welcome to camp Saturday night at Norseland for no additional charge. You are responsible for your own evening snacks, beverages (no alcohol) and supplies.
On Saturday, lunch and dinner are provided. Breakfast and lunch will be provided Sunday.
This course is limited to 24 participants. All participants must have a BSA Health Form parts A/B with them.
Registration is open until Friday, April 19, 2024.
Questions contact Chris Sandquist at 507-327-5149 or csandquist.law@gmail.com
When & Where
Norseland Scout Camp
Saturday 04-27-2024 8:00 AM CT to
Sunday 04-28-2024 5:00 PM CT